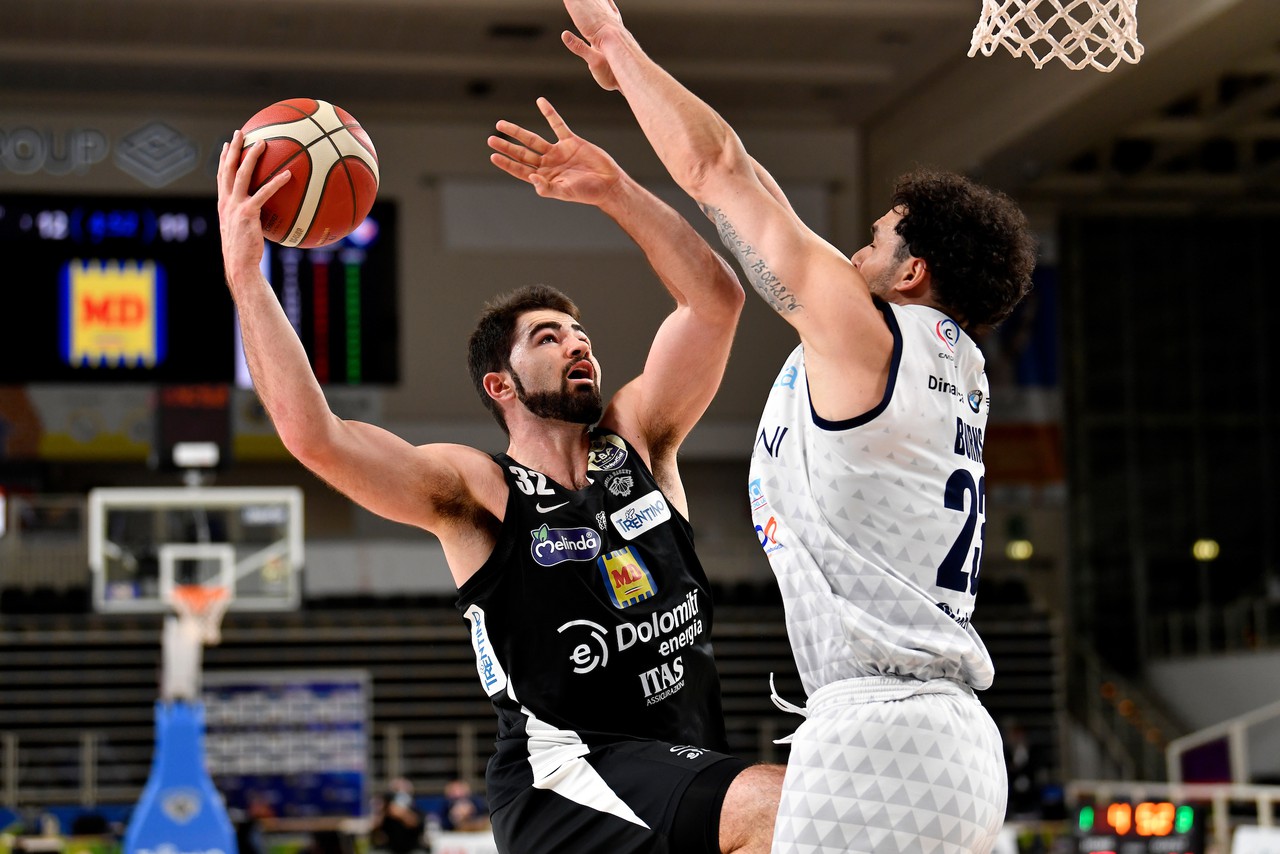 PF Luke Maye adds quality and hardness inside BAXI Manresa
The one from North Carolina arrives at the age of 24 and his 203 centimeters in the New Gorge to play for the next 2 years. In 2020-21, in Trento and the Eurocup: 11.6 points, 6 rebounds and 1.3 assists.
Friday 23 of July of 2021 at 11:02
The BAXI Manresa has managed to hire Luke Maye, a 24-year-old, 2.03m pivot wing who has played in Trento (Italy and Eurocup) until now. He is an American player with a past in the G-League and a year played in Europe. Sign contract until 2023.
Luke Maye (born March 7, 1997 in Cornelius, North Carolina, USA) will be a BAXI Manresa player next season. A man arrives in Bages who will be one of the team's reference interiors. Maye graduated from the University of North Carolina, where she is a celebrity. After going through the G-League, he went to the Italian league to sign for the Dolomiti Energy Trento. There, in the last campaign, there were good statistics: 11.6 points, 6 rebounds and 1.3 assists in 25 minutes per game , counting the league and the Eurocup.
The North Carolina player is a strong, forceful, and good pitcher from distance. He has been the MVP of a day at the Eurocup, and one of the most important players on his team. Signs a contract with BAXI Manresa for the next 2 seasons.
Trajectory of Luke Maye
Until 2015 - Hough (high school)
2015-2019 - North Carolina (NCAA)
2019-2020 - Wisconsin Herd (G-League)
2020-2021 - Dolomiti Energia Trento (Serie A, Italy)