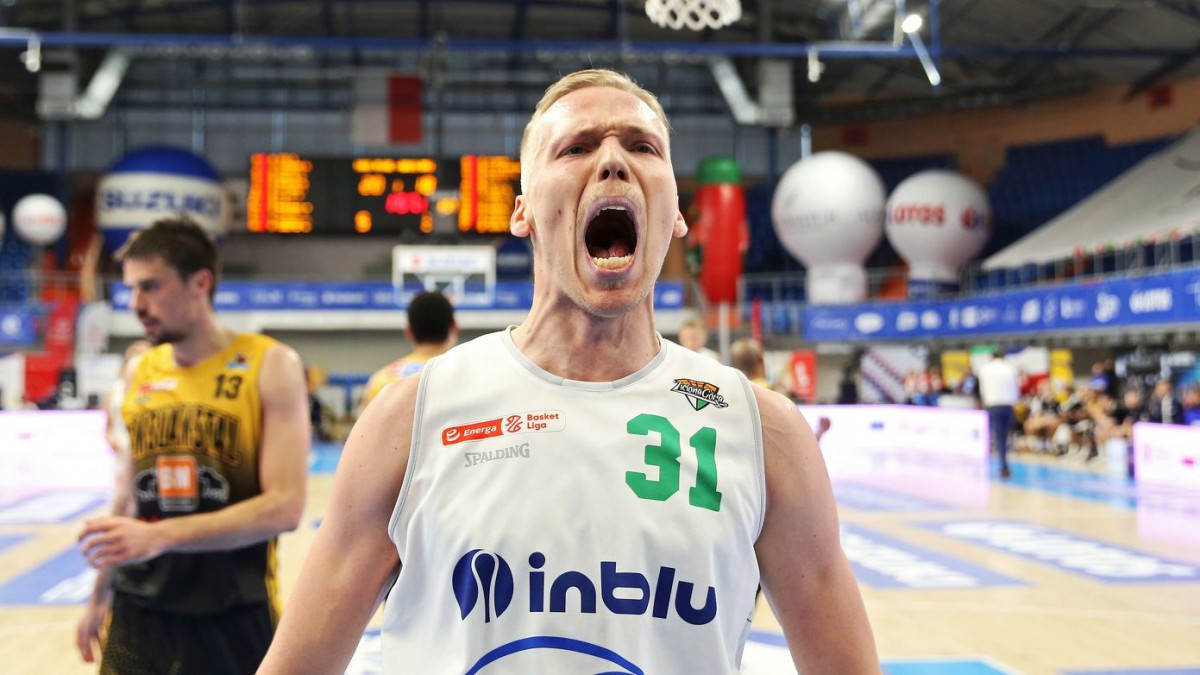 Latvian wing Jānis Bērziņš lands at BAXI Manresa
He comes from the Polish Zielona Gora, where he made 10.4 points, 5.5 rebounds and 1.4 assists per game.
Thursday 15 of July of 2021 at 17:12
The BAXI Manresa continues to take shape for the 2021-22 season. Now comes a powerful winger, with shooting ability and experience in continental competitions. Janis Berzins signs a contract for one season and an optional one.
Jānis Bērziņš (born May 4, 1993 in Limbazi, Latvia) will be a new player for BAXI Manresa. The team led by Pedro Martínez is beginning to take shape with the first new faces, and is done with the services of this powerful winger, who shared a dressing room at the beginning of this season with Iffe Lundberg, an acquaintance of the Manresa fans. Bērziņš signs a 1 plus 1 contract, one season and one optional.
The Latvian is an outside player, with very good shooting ability, but also with a physique that will allow him to penetrate and be very active in defense. This season, in which his team was proclaimed Cup champion in Poland, he averaged 10.4 points, 5.5 rebounds and 1.4 assists per game , with a three-pointer success. 38%.
Trajectory of Jānis Bērziņš
2009-2011 - BK Valmiera (Latvia)
2011-2012 - VEF Riga (Latvia)
2012-2013 - BK Valmiera (Latvia)
2013-2016 - VEF Riga (Latvia)
2016-2017 - Orlandina Basket (Italy)
2018-2020 - BK Ventspils (Latvia)
2020-2021 - Stelmet Zielona Gora (Poland)