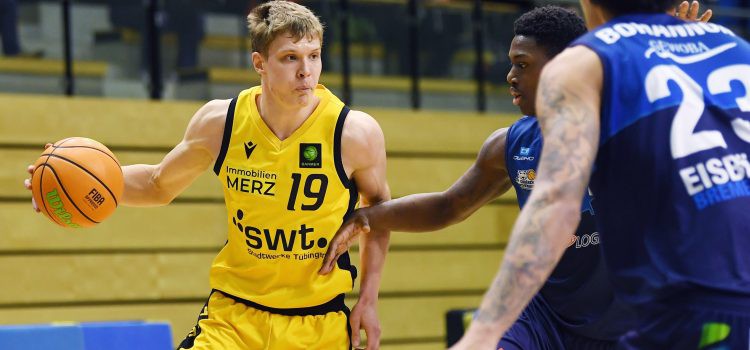 Elias Valtonen, morning signing for the 2021-22 season at BAXI Manresa
Valtonen is a 21-year-old and 2.00m tall Finnish winger who arrives to continue evolving in the Endesa League. It comes from the Tuebingen Tigers.
Friday 28 of May of 2021 at 11:49
The first signing for the 2021-2022 season has arrived at BAXI Manresa. This is Elias Valtonen, a promising Finnish winger just 21 years old. Valtonen comes from the German second division, where he has made big numbers. International for Finland, signs a contract for 3 seasons.
Elias Valtonen (born in Eura, Finland, on June 11, 1999) is the first foreigner to join the 'roster' of BAXI Manresa for next season. Valtonen has just had a great season with the Tübingen Tigers of the German ProA. There he has averaged 15.5 points, 4.7 rebounds and 2.6 assists **.
He is a versatile winger in both attack and defense, able to be good at various aspects of the game. Its progress has been rapid in recent years and now it will be up to BAXI Manresa to continue growing. Valtonen signs a contract with the Bages team for the next 3 seasons .
Elias Valtonen's career
2013-15 - Korihait-Korisliiga (Finland)
2015-18 - HBA Märsky (Finland)
2018-20 - Arizona State-NCAA
2020-21 - Tigers Tübingen (ProA, Germany)


Photo: Markus Ulmer