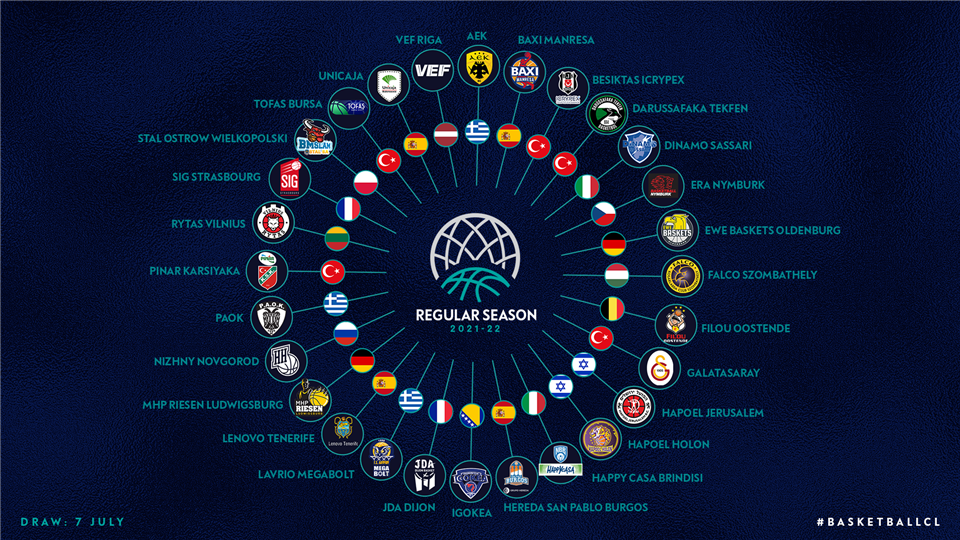 BAXI Manresa will participate in the Basketball Champions League 2021-2022
The Bages team will be one of the representatives of the Endesa League in the FIBA ​​continental competition after winning it for sporting merits last season.
Friday 25 of June of 2021 at 12:22
BAXI Manresa will be one of the 32 teams participating in the Basketball Champions League 2021-2022. The competition, organized by FIBA, has announced who will be part of it in the next edition today. BAXI Manresa has managed to qualify and formalized the pre-registration a few weeks ago.
Next season the Nou Congost will see 2 top level competitions. Apart from the Endesa League, BAXI Manresa will play in the Basketball Champions League, as it did two seasons ago. The team has earned the right to participate in this continental competition after being 10th in the state championship standings. From the Spanish league, there will also be Tenerife, Burgos and Unicaja.
The organization of the BCL has published this Friday 28 teams that will participate in the regular phase of the competition. There will be up to 32 teams, and the rest will play pre-tournaments to qualify and start this group stage, which will begin on October 4th.