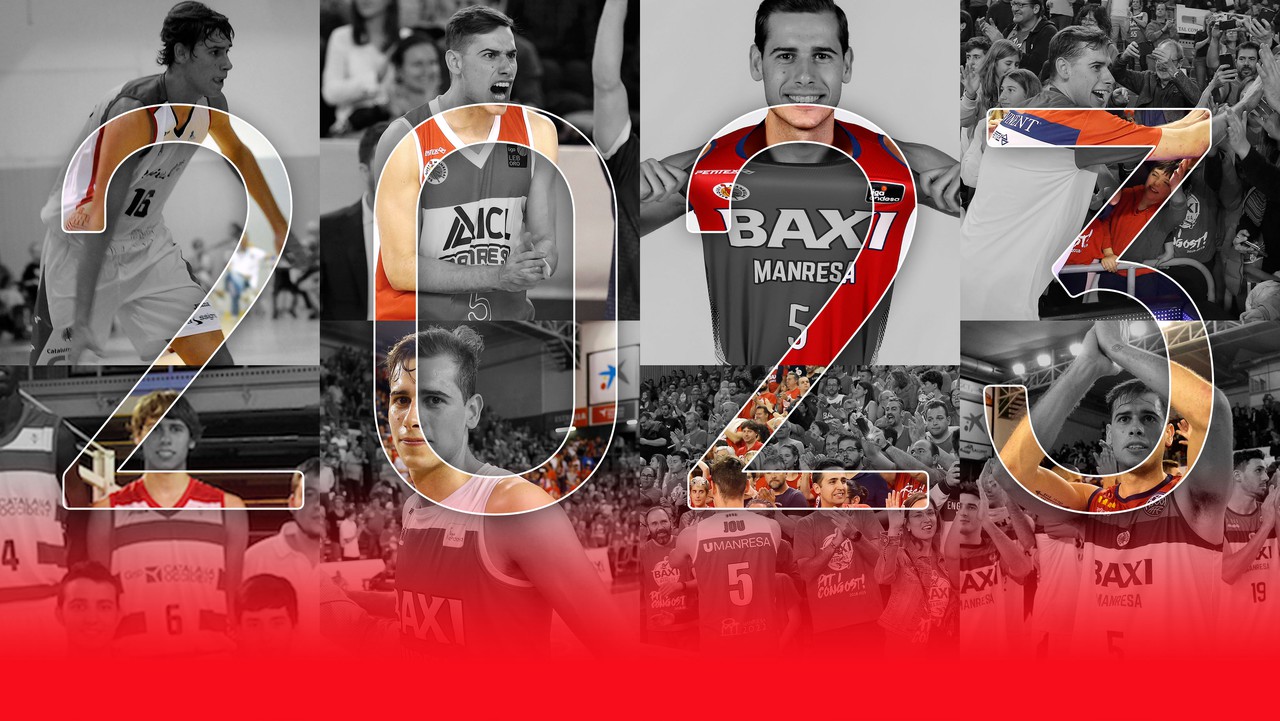 BAXI Manresa extends contract to Guillem Jou
Bages Team captain enlongs the link with the team and stands for the red jersey at least until 2022-23 season.
Tuesday 30 of March of 2021 at 10:07
The captain stays. Guillem Jou will continue at BAXI Manresa. The Llagostera winger has signed this week an extension and improvement of his contract that will link him to the Manresa team for the next 2 seasons.
Guillem Jou Coll (born in Llagostera on July 15, 1997) has signed a contract extension that links him to BAXI Manresa until the end of the 2022-23 season. Jou arrived in Manresa when he was still a junior, in the 2013-14 season, and is currently the team captain.
Trajectory of Guillem Jou
2010-13 - Young teams Sant Josep Girona
2013-15 - Basketball Manresa (junior)
2015-17 - BC Martorell (linked to Bàsquet Manresa)
2017-18 - ICL Manresa (LEB Or)
2018 - BAXI Manresa (Endesa League)