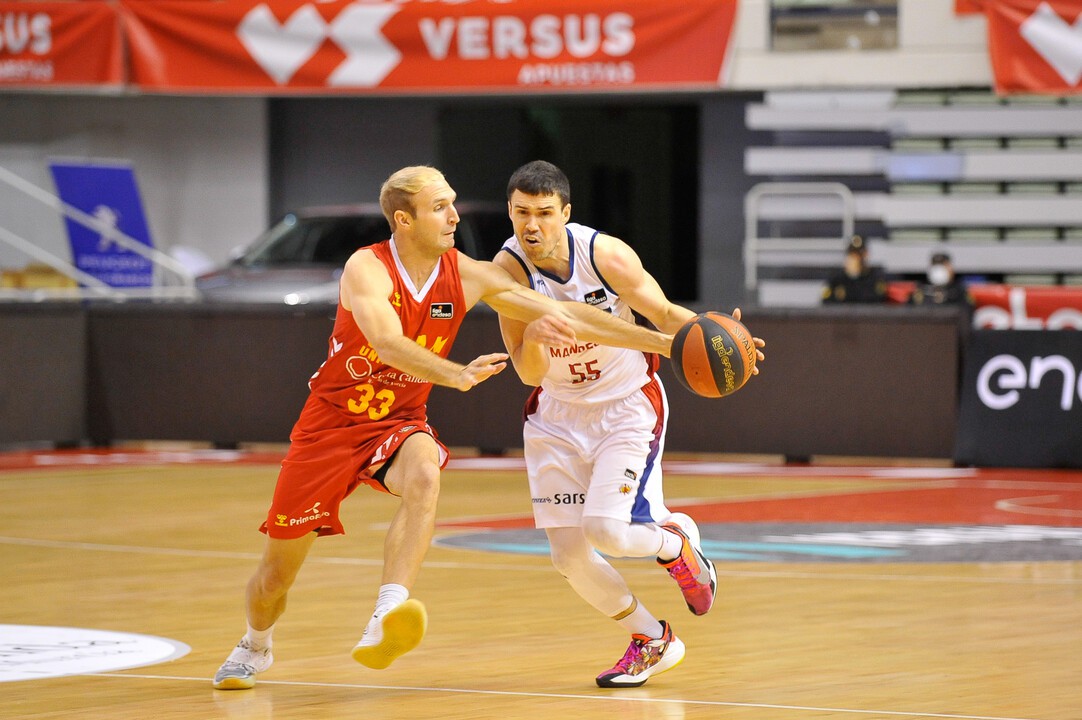 A solid and choral BAXI Manresa adds up to the tenth victory in Murcia
The Bages team overcame the losses and dominated from the beginning against UCAM. Dani Pérez was the leader of a team that also featured Vaulet, Rafa Martínez, Eatherton and Mason.
Tuesday 26 of January of 2021 at 20:51
93 UCAM Murcia I Frankamp 20, Davis 11, Rojas 9, DiLeo 8 and Lima 7; Townes 2, Bellas 3, Radovic 16, Jok 15, Cate 2 and Strawberry
103 BAXI Manresa I Dani Pérez 24, Mason 15, Vaulet 11, Hinrichs 4 and Eatherton 17; Rafa Martínez 17, Tabu 2, Sajus 8, Dulkys 5 and Sima
Partials: 18-28, 20-18, 26-28, 29-29
BAXI Manresa overcame the losses of Báez, Janning and Jou and showed their solidity to add the tenth victory of the season, on the court of UCAM Murcia (93-103), in a match they dominated from the beginning and in which several players made an outstanding performance. On Sunday from 12:30 the team will play again in the Nou Congost, in the visit of a powerful rival, the Hereda San Pablo Burgos of Joan Peñarroya, Alex Renfroe, Jordan Sakho and Alex Barrera.
The home team dominated in the first moments, but quickly those of Pedro Martinez reacted and, thanks to a good defensive work and the leadership of Vaulet, they opened an important difference in the marker at the end of the ten initial minutes (18-28) .
In the second period, the visitors were still concentrated and, despite some attacks from the Murcians, who were in zonal defense, always remained ahead on the scoreboard and reached the middle of the match with eight income points after a three-pointer by Dani Pérez (38-46).
Returning from the locker room, Sito Alonso's men raised their level of defensive aggression. However, Pérez showed his most scoring facet (he reached 24 points) and guided his team to a relevant margin at the end of the third quarter (64-74).
In the last ten minutes appeared Rafa Martínez, who commanded a partial 0-9 that left the match almost doomed with six minutes to go (70-86). Frankamp tried to cut distances, but UCAM could only get to eight points and the victory traveled to Manresa.