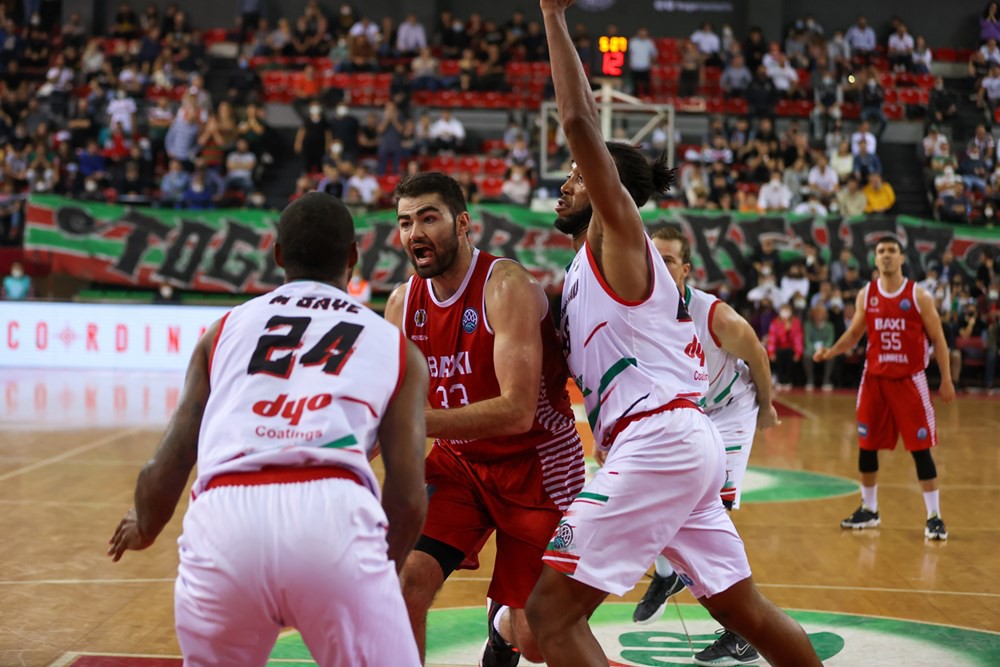 BAXI Manresa overthrows the current runner-up and becomes group leader
The Bages team beat Pinar Karsiyaka, one of the top favorites for the BCL title, and remain unbeaten in the continental tournament. Maye (14 p) and Valtonen, with a three-pointer and an offensive foul caused at key moments, were decisive.
Tuesday 26 of October of 2021 at 20:33
67 Pinar Karsiyaka I Taylor 6, Sonsirma, Colson 8, M'Baye 14 and Mitchell 18; Blackmon 2, Durmaz 2, Agva, Korkmaz 3, Yildizli 2 and Roll 12
72 BAXI Manresa I Dani Pérez 2, Thomasson 10, Valtonen 7, Maye 14 and Sima 5; Francisco 9, Jou 6, Dani Garcia, Moneke 10, Steinbergs, Rafa Martinez 5 and Bako 4
Partials: 20-16, 15-18, 20-18, 12-20
BAXI Manresa once again showed a very serious version and prevailed on the complicated court of the Turkish Pinar Karsiyaka, current runner-up in the Basketball Champions League and one of the favorites for this year's title (67-72). Luke Maye, who played one of his best games, and Elias Valtonen, who appeared at key moments with a three-pointer and a provoked offensive foul, were the most prominent men.
The players led by Pedro Martínez started the duel wrong in the three-point shots, and this made the Turks dominate on the scoreboard, although always with short distances. And it is that the reds were at a good level in defense, which allowed them to close the first quarter with only four points behind (20-16).
The second period began with the same tone, with the visitors always staying within the game, but never being able to get ahead in the electronic. In the middle of the match, partial victory for the minimum of the home team (35-34).
Returning from the locker room, the Manresa team was finally able to turn the score, and came to be six points above. However, Pinar, led by a veteran like Roll and spurred on by his fans, once again took the lead and finished the third quarter with three points of income (55-52). Therefore, everything to decide in the final stretch.
In this one, the Turks made a better start and seemed to open a hole, but the Bages team returned to the duel and caused it to be decided on another epic final. As he did in Jerusalem, Valtonen scored a three-pointer again and caused an offensive foul that were key to his team's victory, as well as the free throws scored then by Thomasson first and Moneke later.
BAXI Manresa will not have much time to savor this victory, as on Sunday from 20:00 a Surne Bilbao will visit the Nou Congost in good dynamics, in a very important match for the team's aspirations in the Liga Endesa.