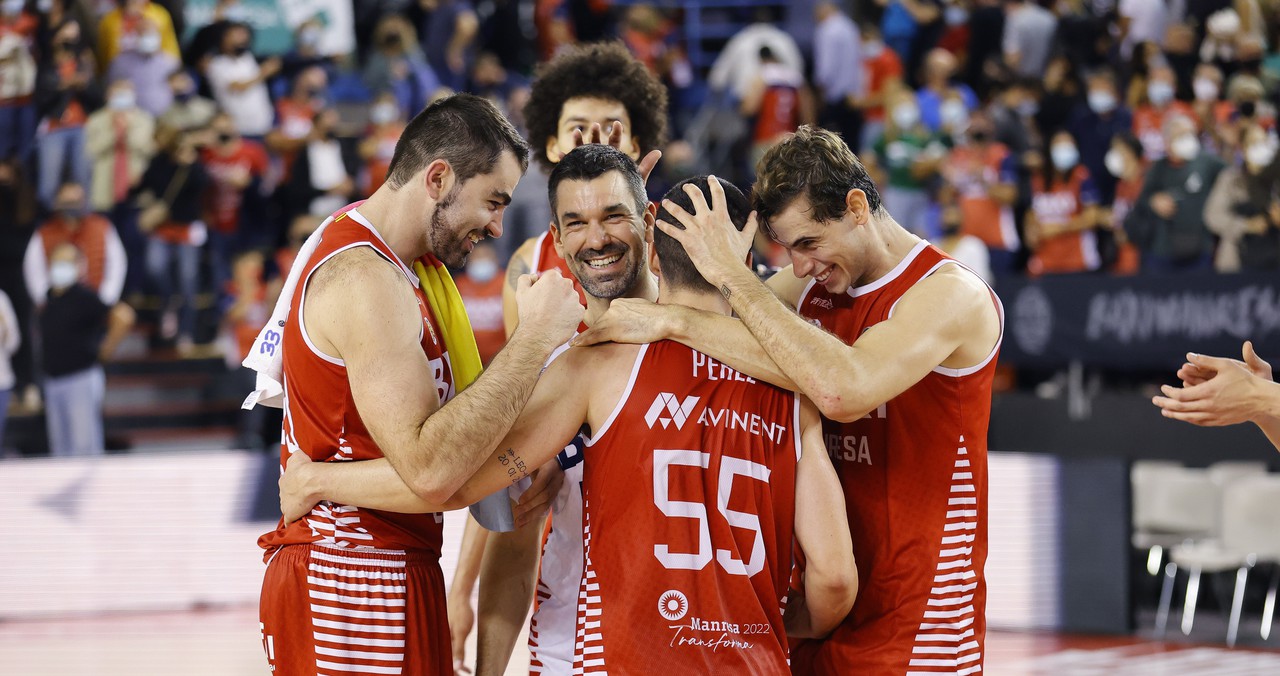 BAXI Manresa dominates from the start and ends up beating Unicaja
The Bages team, with a Dani Pérez in scoring mode (15p), add the third victory of the season in the Endesa League, against a revived Nou Congost.
Saturday 16 of October of 2021 at 23:17
85 BAXI Manresa I Dani Pérez 15, Thomasson 11, Valtonen, Moneke 10 and Bako 14; Francisco 10, Jou 3, Steinbergs, Rafa Martinez 6, Berzins, Maye 5 and Sima 11
74 Unicaja I Cole 17, Jaime Fernández 10, Barreiro 9, Abromaitis 3 and Eric 12; Brizuela, Díaz 11, Alonso 7, Guerrero 2, Nzosa 1 and Suárez 2
Partials: 25-18, 23-18, 16-15, 21-23
BAXI Manresa got rid of Unicaja (85-74) in a very serious and hard-working match in which they took the lead from start to finish. A pass to the side pulled the defense out of position which let slip through on goal. Up to 6 local players finished with at least 10 points scored.
After a few initial moments of equality between the two sets, the reds quickly took control of the scoreboard and opened a seven-point lead thanks to a great action from Francisco in the final seconds (25-18).
In the second quarter Pedro Martínez's men continued to clearly dominate the match, reaching margins of approximately ten points. A great smash of Sima placed the twelve difference in the middle of the confrontation (48-36).
Returning from the locker rooms, the tone was more or less similar, and the locals came to enjoy a 21-point lead (63-42). However, a reaction from the Andalusians brought them closer to just 13 at the end of the third quarter (64-51).
In the last ten minutes Malaga, led by Norris Cole, author of 8 consecutive points, stood at just four points (75-71) just over three minutes from the end. Then appeared the rival game director, Dani Pérez, who again pushed the Bages with two three-pointers in a row that ended the game and could no longer be replicated.
BAXI Manresa will look to extend the good streak of results next Sunday at 12:30 in the visit to the court of Urbas Fuenlabrada.