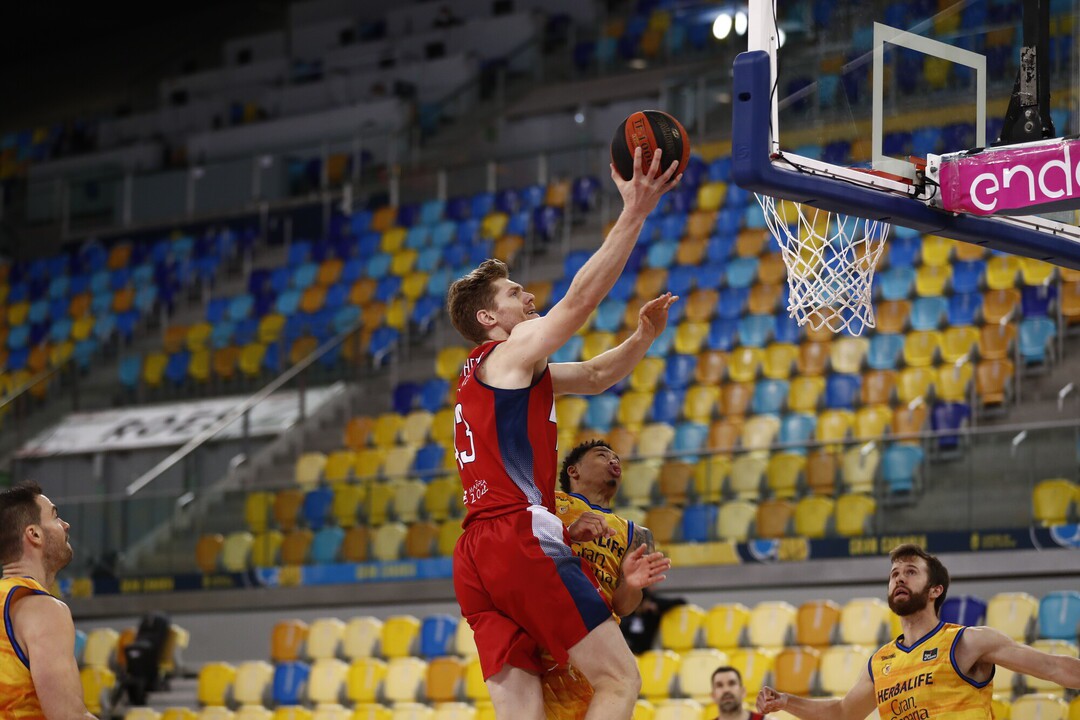 A BAXI Manresa diminished by injuries fights until the end in Las Palmas
The Bages team dominated in the first three quarters and were in the game until the last seconds. Eatherton and Vaulet, the most prominent men on the visitor side.
Saturday 6 of February of 2021 at 20:44
83 Herbalife Gran Canaria I Slaughter 12, Dimsa 2, Beirán 16, Shurna 14 and Balcerowski 2; Kilpatrick 10, Okoye 3, Albicy 7, Diop 2, Costello 9 and Stevic 6
77 BAXI Manresa I Tabu 13, Mason 4, Vaulet 10, Hinrichs 11 and Eatherton 10; Dani García 5, Rafa Martínez 12, Sajus, Dulkys 3 and Sima 9
Partials: 14-25, 23-16, 19-18, 27-18
BAXI Manresa dominated during the first three quarters on the Herbalife Gran Canaria court, but in the last one they ended up noticing the significant injuries they had and, although they fought until the last second, they could not add a new victory. After the stoppage for the Copa del Rey and the FIBA ​​windows, the Bages team will return to the competition on Saturday 27 February at 6:00 p.m., during the visit of UCAM Murcia at the Nou Congost.
The reds took to the court with force and starred in an initial 0-8 set. Next, the locals raised the defensive level, but did not prevent the Manresa team from continuing to open a gap until the eleven points with which the first quarter ended (14-25).
In the second, the islands team began to see the ring easily and tied the duel at 31. However, this did not make Pedro Martínez's players nervous, who went to rest with four points difference in the electronic score (37- 41).
In the second half, the visitors again made a better start than their rival's and escaped again, but the home team did not give up and closed the third quarter with only three points behind (56-59).
In the last ten minutes, Herbalife wanted to turn the score around, and they did so with a 7-0 run. They were then ten points higher, but the reds did not stop fighting and came with victory options until the last seconds. This time, however, it could not be.