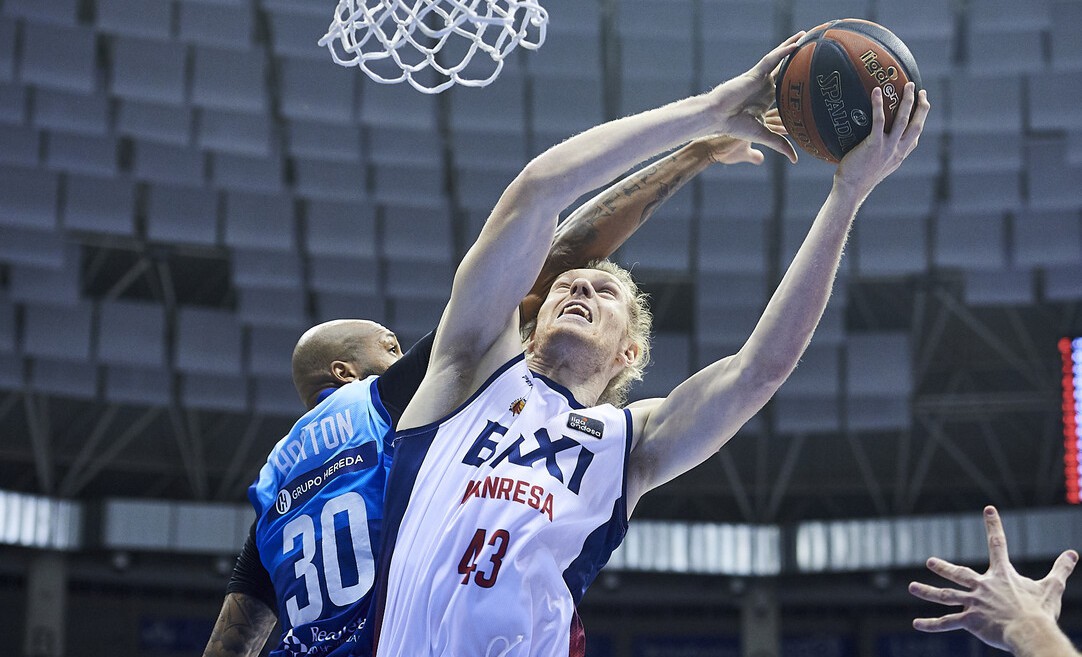 BAXI Manresa starts towing and does not catch Burgos
A start with local superiority marks the match at the Coliseum (91 to 80), where the Bages team chased the locals, much more successful from the three-point line. Highlights in Eatherton numbers: 24 rating.
Saturday 19 of December of 2020 at 20:48
91 Hereda San Pablo Burgos I Cook 2, McFadden 15, Rabaseda 10, Horton 11 and Kravic 16; Salash, Benite 9, Salvó 13, Rivero 4, Sakho 2 and Renfroe 9
80 BAXI Manresa I Dani Pérez 9, Jou 4, Vaulet 4, Hinrichs 7 and Eatherton 19; Báez 9, Rafa Martínez 3, Tabu 6, Sajus 11, Dulkys 6 and Sima 2
Partials : 26-12, 23-21, 23-23, 19-24
Joan Peñarroya's San Pablo Burgos proved that it is no coincidence that it is the current European champion, and it started with a great success the match that ended up against BAXI Manresa. However, Pedro Martínez's team competed in the match and tried to get closer to the rival at all times. It's time to think about the match against Gran Canaria, next Sunday in the Congost.
The match started with some very wrong reds in the throw, and the locals, who found the basket much more easily, took advantage to get a significant income at the end of the first quarter (26-12).
In the second period the visitors were able to approach only seven points (32-25), but then the success of the men of Joan Peñarroya reappeared, who escaped again to reach the half with a clear advantage in electronics (49-33).
The second half also started well for BAXI Manresa, with 2 initial baskets and Dani Pérez inspired from the three-point line, with 2 hits. The next three-pointers by Dulkys (54-46) forced the home team to ask for a minute. But the Castilians refined themselves to keep their distance at the end of the period.
The control of the result marked the last quarter, where BAXI Manresa surpassed by 5 points the premises (partial from 19 to 24). This income, however, was not enough to jeopardize the victory of the blues, who managed the score well in a period where highlighted Martynas Sajus with 11 points.
It's time to think about the next match, in the Nou Congost, where BAXI Manresa will host Herbalife Gran Canaria, on next Sunday 27th at 14:15.
FOTOS Galería: ACB Photo / BB Hojas