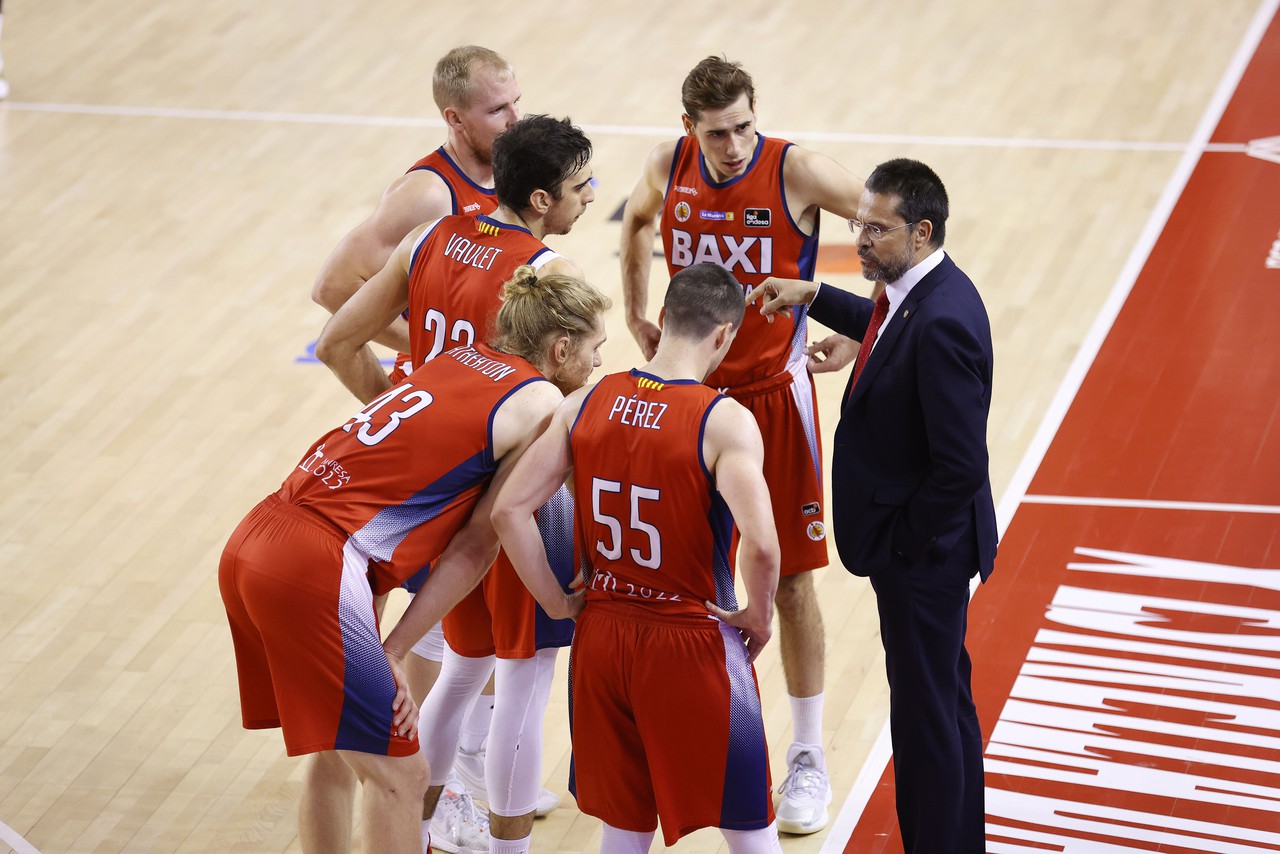 BAXI Manresa visits a rival with a Manresa accent
The Bages team will not be able to count on Makai Mason yet, the only casualty for the match.
Thursday 17 of December of 2020 at 17:55
BAXI Manresa wants to keep going well after the stop through the national teams windows, and will look for, on Saturday from 18:00, the eighth victory of the season on the complicated court of Hereda San Pablo Burgos, a team full of ex-men who are having a great season, with the title of the Basketball Champions League for the 2019-2020 season and a good start in the Endesa League (8-5 record).
Pedro Martínez will still not be able to count on the shooting guard Makai Mason, who is still recovering from the overload and bone edema in his right foot. The rest, apart from small inconveniences, will be available for the match. The Barcelona coach explained in the preview that Marc Peñarroya is likely to travel with the team. BAXI Manresa aims to add the eighth victory, which would mean equaling the rival of this day 14.
The Burgos team, meanwhile, will seek to recover from the two consecutive defeats in domestic competition, against the top two, Real Madrid (60-74) and Iberostar Tenerife (84-79). The team led by Joan Peñarroya, coach of the Bages team in the 2018-2019 season, has as a reference a man who also played in the Nou Congost that season: the guard Alex Renfroe. In addition, Burgos also has other talented players, such as Dejan Kravic, Vitor Benite, Thad McFadden or Jasiel Rivero. Also part of the team are Jordan Sakho, in Manresa from 2016 to 2020, and Álex Barrera, who played there in the 2015-2016 season.
In the preview of the match, Pedro Martínez pointed out that "we are happy with the last victory and with the situation in the classification, but we do not take anything for granted; it will be difficult to make a good match in Burgos; Burgos is one of the best scorers in the league, they play at a very high pace with very generating and finishing players like McFadden, Benite or Renfroe; at the same time there are many physicists inside».