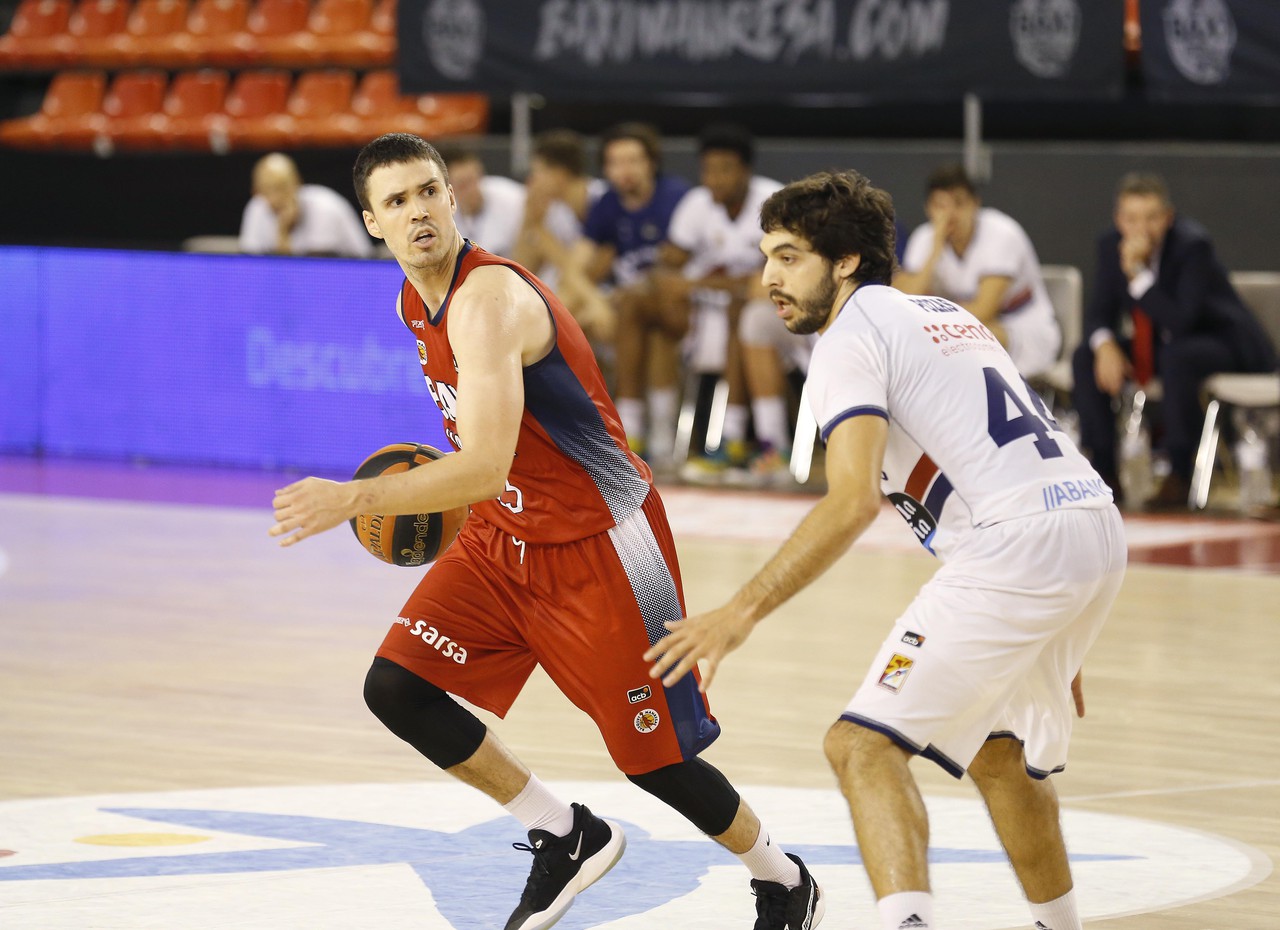 BAXI Manresa has a cross in the final friction
The Bages team fall by 76-80 with Obradoiro in their debut at home in the Endesa League.
Thursday 24 of September of 2020 at 21:24
76 BAXI Manresa I Dani Pérez 12, Rafa Martínez 4, Vaulet 9, Hinrichs 8 and Eatherton 7; Jou 5, Mason 8, Báez 10, Tabu, Sajus 13 and Sima
80 Monbus Obradoiro I Pozas 8, Beliauskas 15, Czerapowicz 4, Daum 11 and Birutis 14; Álvaro Muñoz, Oliver 8, García, Enoch 2, Robertson 14, Cohen 2 and Suárez 2
Partials: 15-21, 24-20, 17-19, 20-20
BAXI Manresa did not manage to take the victory in their debut in the Nou Congost in the Endesa League, as they fell 76-80 against Monbus Obradoiro in a very level match that was not decided until the last minute. Sunday at 20:00, a new opportunity to add victories, this time with the visit of Valencia Basket, one of the strongest teams in the competition.
The Bages could not stop the initial push of the Galicians, who placed with an initial 4-13. The home team reacted and placed just four points thanks to a three-pointer by Eatherton (13-17), and only the mistake in the shot deprived them of further cutting the margin at the end of the first quarter (15-21).
In the second it was the reds who started better, and this allowed them to place themselves with five points of income thanks to a partial 10-0 (33-28). Still, the visitors weren't willing to put things easy, and turned the electronics upside down again before the break (39-41).
In the second half the tone was the same, and the players led by Moncho Fernández made a great start, with a partial 0-11 included. Later, Pedro Martínez's team responded with a 9-0 in order to re-enter the game. From here neither team was able to break the game, and reached the end of the third quarter with a 56-60 in favor of the Obradoiro.
In the last ten minutes, a lot of equality between the two teams, and the match had to be decided in the final stretch. In this one and with a point on top by the opponent (76-77), Mason missed a three-pointer and in the later play Pozas received foul. The guard scored the first free throw and missed the second, but Daum sentenced the duel by capturing an offensive rebound and scoring two more points from the line to place the final 76-80 as the desperate three-pointers from Rafa Martínez and Dani Pérez did not find the hoop.