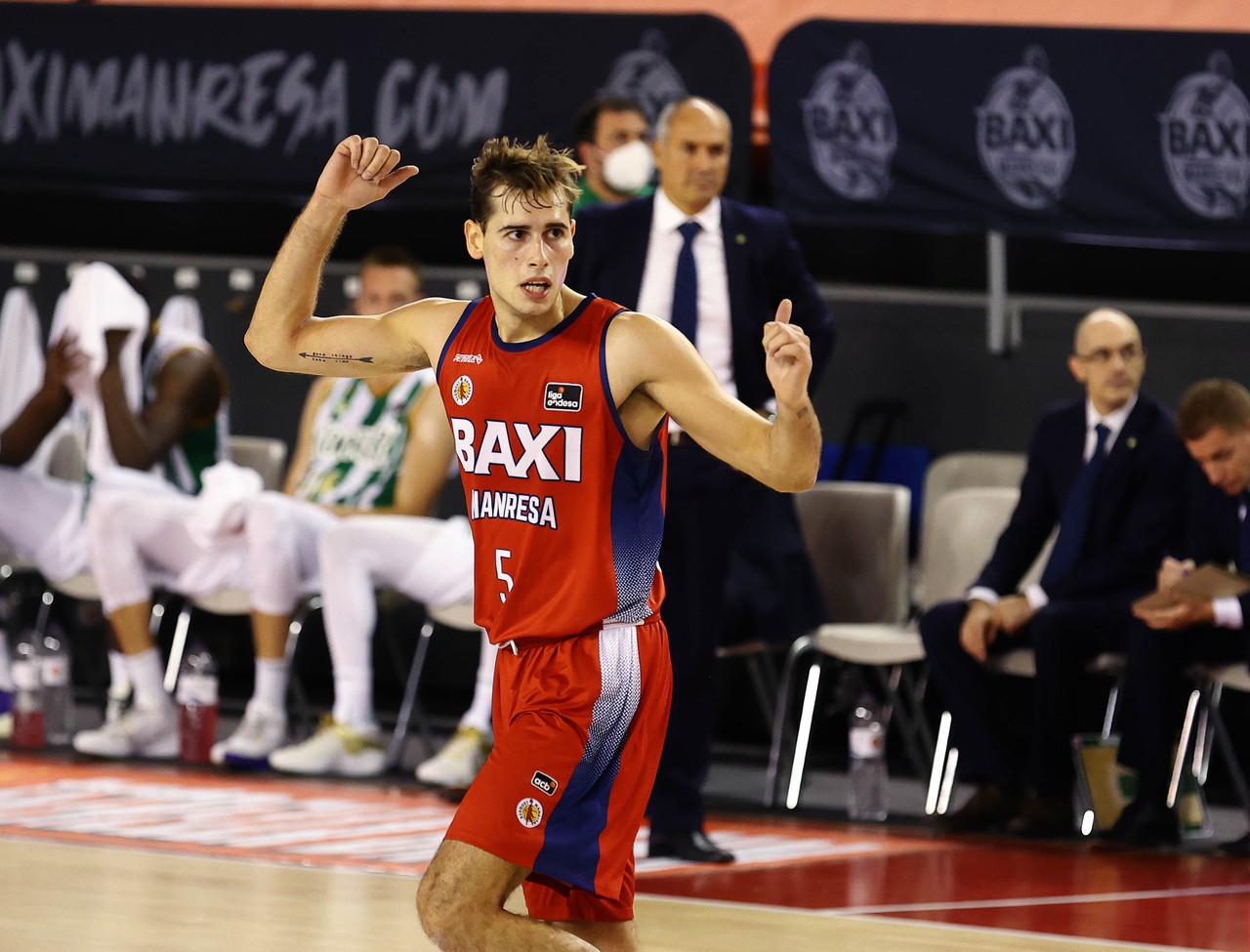 BAXI Manresa gets the first win at home against Betis
The Bages team dominated from the start and sentenced the game in a great third quarter. Mason, with 21 points before half-time, leading scorer.
Saturday 24 of October of 2020 at 20:51
93 BAXI Manresa I Dani Pérez 3, Rafa Martínez 6, Vaulet, Báez 8 and Eatherton 13; Jou 9, Mason 21, Hinrichs 15, Tabu 10, Sajus 2 and Sima 6
81 Coosur Real Betis I Campbell 8, Feldeine 14, Almazán 9, Kay 5 and Ndoye 17; Enechionyia 10, Borg 6, Niang 3, Harrow 7, Spiers 2 and Torres
Partials: 26-19, 23-18, 29-16, 15-28
BAXI Manresa was able to open their winning streak at home against Coosur Real Betis, in a match in which they dominated from the first minute and was sentenced after a great third quarter (93-81). There will not be much time to celebrate the victory, as on Wednesday from 18:30 those of Pedro Martínez will look to extend the unbeaten record as visitors to the complicated court of TD Systems Baskonia, current champion of the competition.
The Bages team came out on the court more plugged than the Andalusians, with an Eatherton scoring the first two baskets of the match. From there they carried the singing voice on the scoreboard, right on the outside shots. Mason scored a three-pointer in the final seconds of the first quarter to place a seven-point lead (26-19).
In the second the locals continued with the control of the electronic and arrived at the half with an important difference, of twelve points (49-37). In this stretch Mason was the true offensive leader of the team, with 21 points and five three-pointers from six attempts at halftime.
In the second half, the script of the match did not change much, and the reds, who nailed an initial partial of 10-1, were expanding the income more and more until the end of the third period with the match very well on track, with several men contributing their grain of sand and contributing decisively to the escape of their team (78-53).
The last ten minutes didn't have much history, at least as far as the outcome of the duel goes. Betis made a desperate attempt to come back, but it came too late, and BAXI Manresa did not suffer at any time to add the fourth victory of the season.