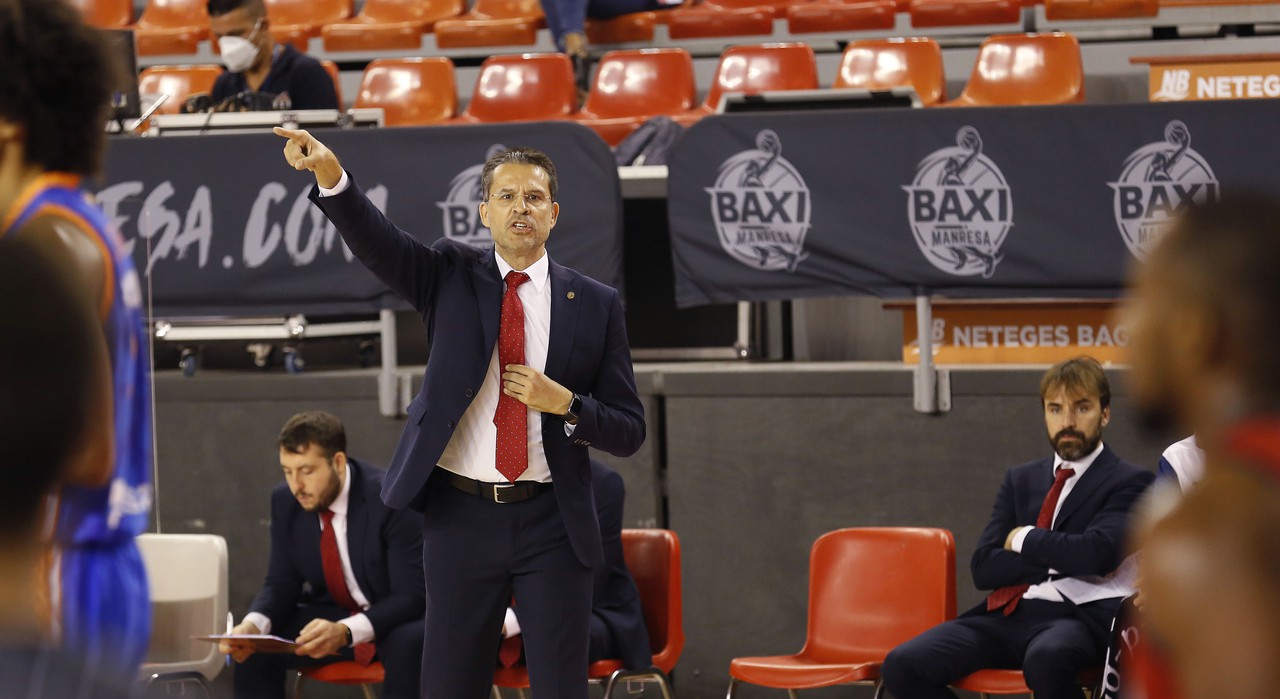 BAXI Manresa will look for the local victory against Betis
The Andalusians arrive at the Nou Congost with a record of 1 win and 4 losses, while the Bages want to win for the first time at home. Discarded Janari Joesaar for a knee injury.
Friday 23 of October of 2020 at 14:13
Although the balance may be misleading, Coosur Real Betis will be a tough rival for BAXI Manresa this Saturday (at 18:00, live on Movistar + Deportes 3, on dial 54). The Andalusians have lost tight matches and arrive at the Nou Congost with the desire to score the second victory of the season.
On the part of BAXI Manres, it will be low Janari Joesaar. The Estonian received a severe blow to the leg in training on Thursday. After evaluating him, it has been determined that he has a strong contusion in his left knee and will not be able to be with the team on this day 7. To replace him, the linked Lazar Mutic will enter the call. Those of Pedro Martínez aim to get the fourth victory of the course, which would leave them with more wins than losses, and with the first victory at home.
Coosur Real Betis comes with just one win, but this is a fact that can be misleading. Curro Segura's men have lost games by 1 point and 2 points, while the victory they have achieved has been against Valencia Basket. The weight of the green-and-whites' game lies in their outsiders: Harrow, Kay and Campbell, as well as "Cotonou" James Feldeine, a man with league experience and a benchmark.
The Barcelona coach Pedro Martínez said in the preview that «Betis is a team that is made for the fight for the play-offs, with very top players; their aspirations are great, and they have won at Valencia by playing very good basketball; we know the difficulties will be great, but if we do things right we will have options; the three 'small' players like Feldeine, Harrow and Campbell have a lot of scoring ability».