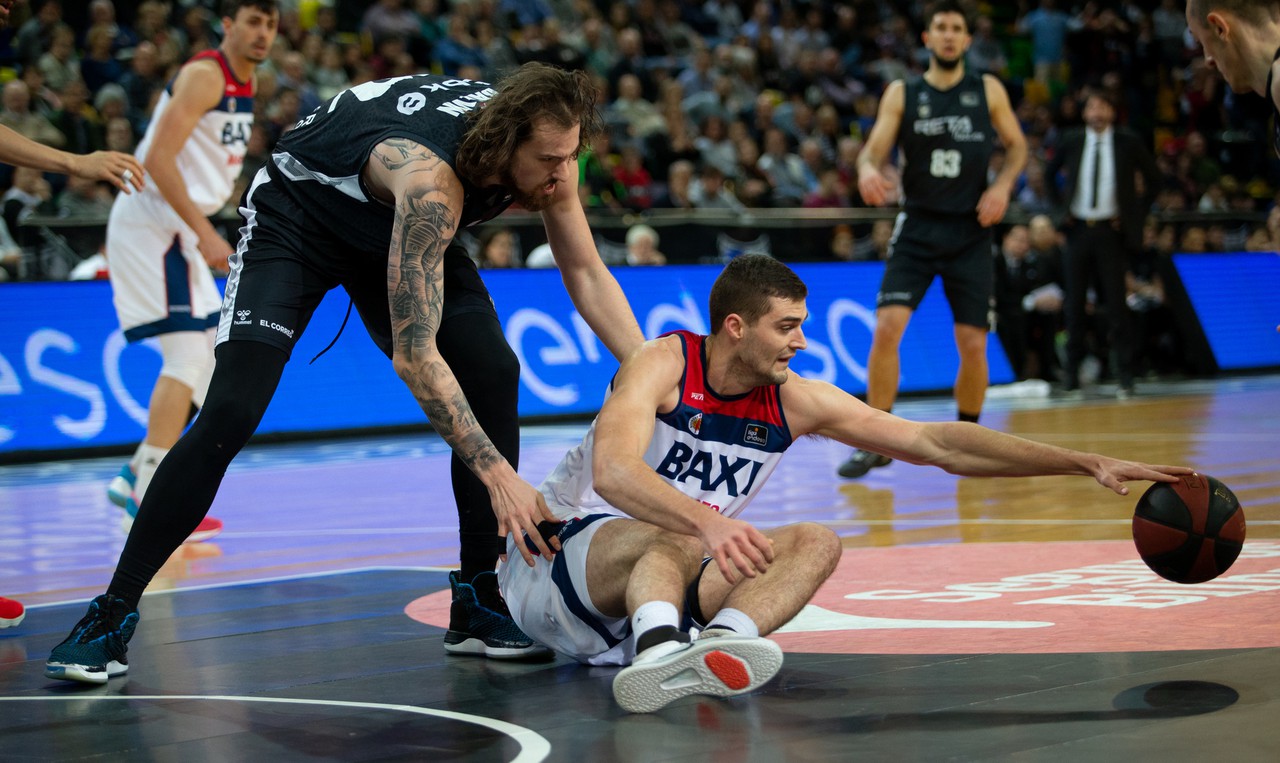 The BAXI Manresa falls at Bilbao, a difficult court
Defeat by 88 to 77 on the Bilbao Basket court, where Dani Pérez reappeared with a great performance (14 points and 7 assists) and also with Dulkys (15 points and 5/9 in three pointers).
Sunday 19 of January of 2020 at 21:10
BAXI Manresa couldn't help but lose on a tricky track, in front of a tarred team after winning at the Palau Blaugrana. The streak of 5 league wins is over, but it reappears well Dani Pérez , while Dulkys tried to replace Toolson's loss with a 5/9 in three-pointers and 15 points, then of a week marked by the flu in the Bages squad.
The match started with a BAXI Manresa leading the scoreboard and with great success. Dulkys found inspiration and converted two triples already in this period, where the result finished 20-28 after a three-pointer final.
The second period started and after 5 minutes the home side scored just 3 points. The BAXI Manresa tried to hold the lead, but despite the Cvetkovic men's suspension, the black men led by 5 points before going to the locker room.
At the beginning of the third quarter, it seemed that Bilbao could break the game, the Basques extended the gap to 14 points with 58 to 44. But Dani Pérez linked two three-pointers in a row to get the game back 'team in the match. The points were reduced by 10 points, but they lacked success and close behind. The team was alive at the gates of the last period.
In the final stretch, Dani was still the answer to the onslaught of the opponent. But then another important actor came on the scene: Deividas Dulkys . The Lithuanian came out and scored 2 three pointers that put the 79 to 74 on the scoreboard. Only 5 points apart 6 minutes from the end. But the Bilbao Basket managed to manage the game well to close it in their favor, in the final minutes where they lacked inspiration in attack to continue with a difficult comeback to a very difficult track, and in front of a team that is in a sweet moment
Pedro Martinez said in a post-match press conference that "we lacked continuity despite starting well: we had a very bad moment in the second quarter which caused us distrust; we suffered a lot in the defensive rebound; no I am unhappy with the players' efforts, but with tactics and basketball, and we need to think about how to improve. "