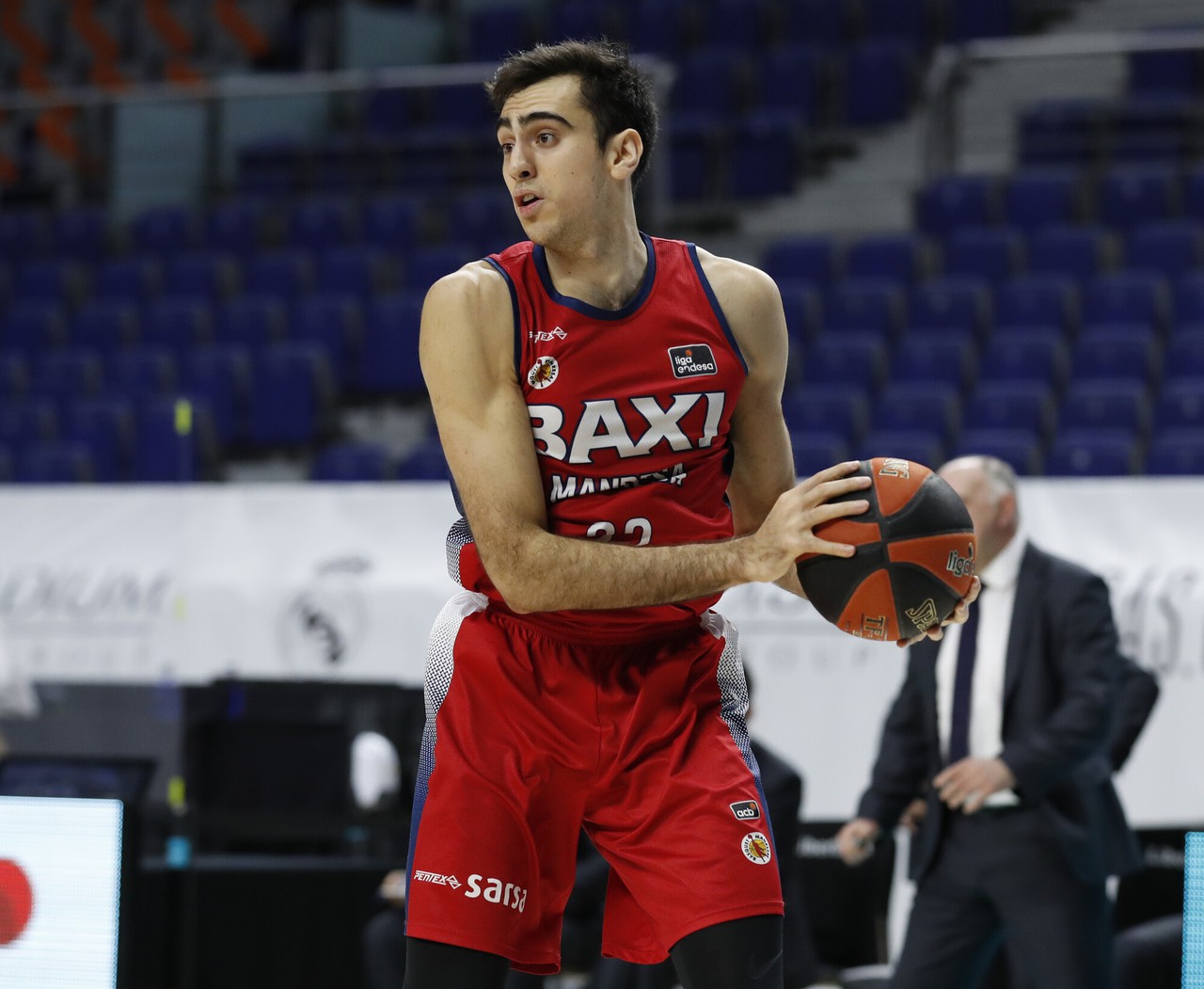 BAXI Manresa faces the leader for three quarters
The Bages team was competitive on the court of a Real Madrid that remains unbeaten. Eatherton, with 16 points, and Vaulet, with 13, the best of BAXI Manresa.
Sunday 22 of November of 2020 at 22:30
100 Real Madrid I Campazzo 20, Llull 17, Deck 12, Randolph 3 and Tavares 11; Causeur 4, Abalde 7, Laprovittola 4, Reyes 2, Garuba 7 and Carroll 13
78 BAXI Manresa I Dani Pérez 4, Jou, Vaulet 13, Hinrichs 5 and Eatherton 16; Mason 11, Rafa Martínez 11, Sajus 8, Dulkys and Sima 10
Partials: 25-18, 22-22, 26-18, 27-20
BAXI Manresa faced for three quarters on the court of the undefeated leader of the Endesa League, a Real Madrid that could only sentence in the last minutes (100-78). Now the Bages team face three weeks without competition before receiving Joventut de Badalona in the Nou Congost, on Saturday 12 December at 18:00.
In the initial moments the locals dominated thanks to the tandem formed by the ex-Manresa Sergi Llull and the center Walter Tavares. The reds tried to keep a short distance, and a counterattack culminated by Rafa Martínez left a score of 25-18 at the end of the first quarter.
In the second the tonic was of exchange of baskets between the two teams. The visitors did not let the whites escape, and a three-pointer converted by Mason put his team just five points (45-40), which caused Pablo Laso to call a timeout. Later, two free throws scored by Llull left a 47-40 at the half-time.
In the second half, the Madrid players took a step forward in defense, and the players led by Pedro Martínez had trouble in scoring. The rival opened a hole, but three three-pointers, from Eatherton, Mason and Rafa Martínez, and a shot in the middle distance by Sajus made BAXI Manresa nail a partial 0-11 and force the local coach stop the confrontation. Madrid then reacted and went electronic again at the end of the third period (73-58).
The last ten minutes did not have much history, as the whites, led by a Campazzo who said goodbye to the team before leaving for the NBA, left the Bages team without options to take the seventh victory of the season.