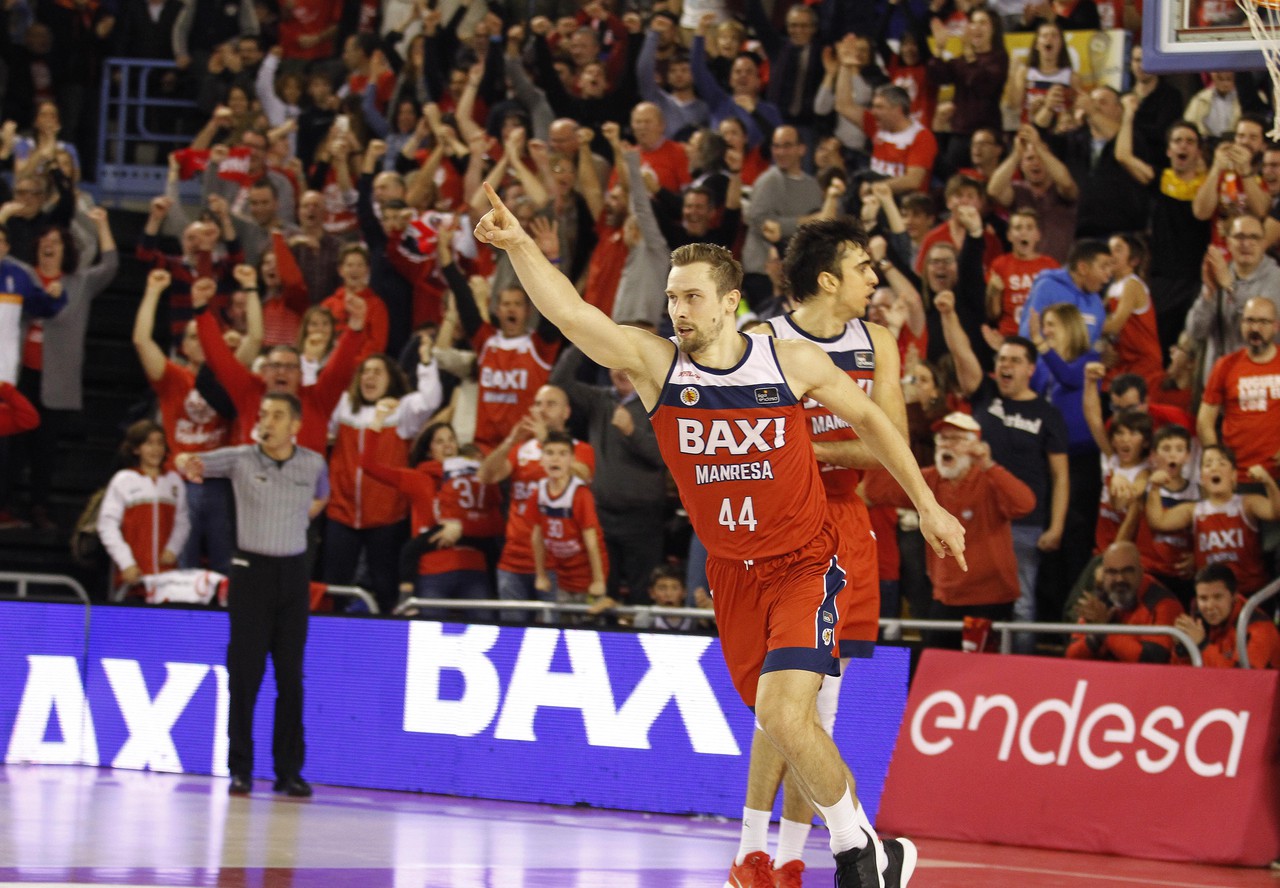 BAXI Manresa choral is aiming for the fifth in a row
The Manresans won the MoraBanc Andorra (79-72) in a very evenly played duel and did not bother until an unstoppable onset 3 minutes to finish. In this great team victory, Nelson, with 14 points and 8 assists, was the highest scorer on the home side.
Saturday 11 of January of 2020 at 23:34
The BAXI Manresa continues to beat the tight end. Pedro Martinez's team overcame the losses of the two starter bases, and the one known on the same Saturday by Toolson, to take a character win against a category rival such as Andorra. In a match where everyone added, equality was the game. When it seemed that the confrontation would be decided on a new face or cross, the Bagencas escaped thanks to a 15-8 run in the last 3 minutes that would end up being lethal.
The game started with Andorra taking the lead in the face of mistakes in the Manresa attacks. The team led by Ibon Navarro punished the locals and took an 8-point lead in the first 7 minutes. The omelet would be turned after a time-out requested by Pedro Martínez. Magarity and Nelson saw the basket from the 6.75 line and cut the gap. A basket by Pere Tomàs equalized the score in the last possession of the partial.
The Andorrans again took a small advantage at the beginning of the second period, where it was difficult to get into the BAXI Manresa. The defenses would take center stage on the attacks, and, between errors and recoveries, the scoreboard would move slightly. A final drive from Andorra, with 3 three pointers and easy innings, counteracted Jou and Nelson's three pointers and sent them back to the bright spot. Despite the efforts of the Bagencas to reduce distances, Morabanc Andorra was on the break with a 6-point cushion.
The BAXI Manresa came out of the changing room and Baéz and Cvetkovic with a triple each returned to equalize the match. Ibon Navarro's men saw how their baskets responded to from Manresa players. Nelson, Baez, and Cvetkovic left their rubric to make the visitors' attempts to escape pointless. A Dulkys triple in the last seconds put BAXI Manresa one point down in the quarter.
Kravish started the final period ahead of the Manresans. Alternations to the scoreboard would be the tone of the opening half, where no team had a significant advantage. A three-pointer by Jou followed by two free throws by Cvetkovic and a counterattack by Mitrovic gave the BAXI Manresa a 7-point lead in just under 2 minutes. Dulkys crunched and Nelson scored on the counter to increase the gap, reduced by the Andorrans on free throws. The final push from Pedro Martínez's players would be enough to defeat the Andorrans and add the eighth victory in the league, the fifth in a row.