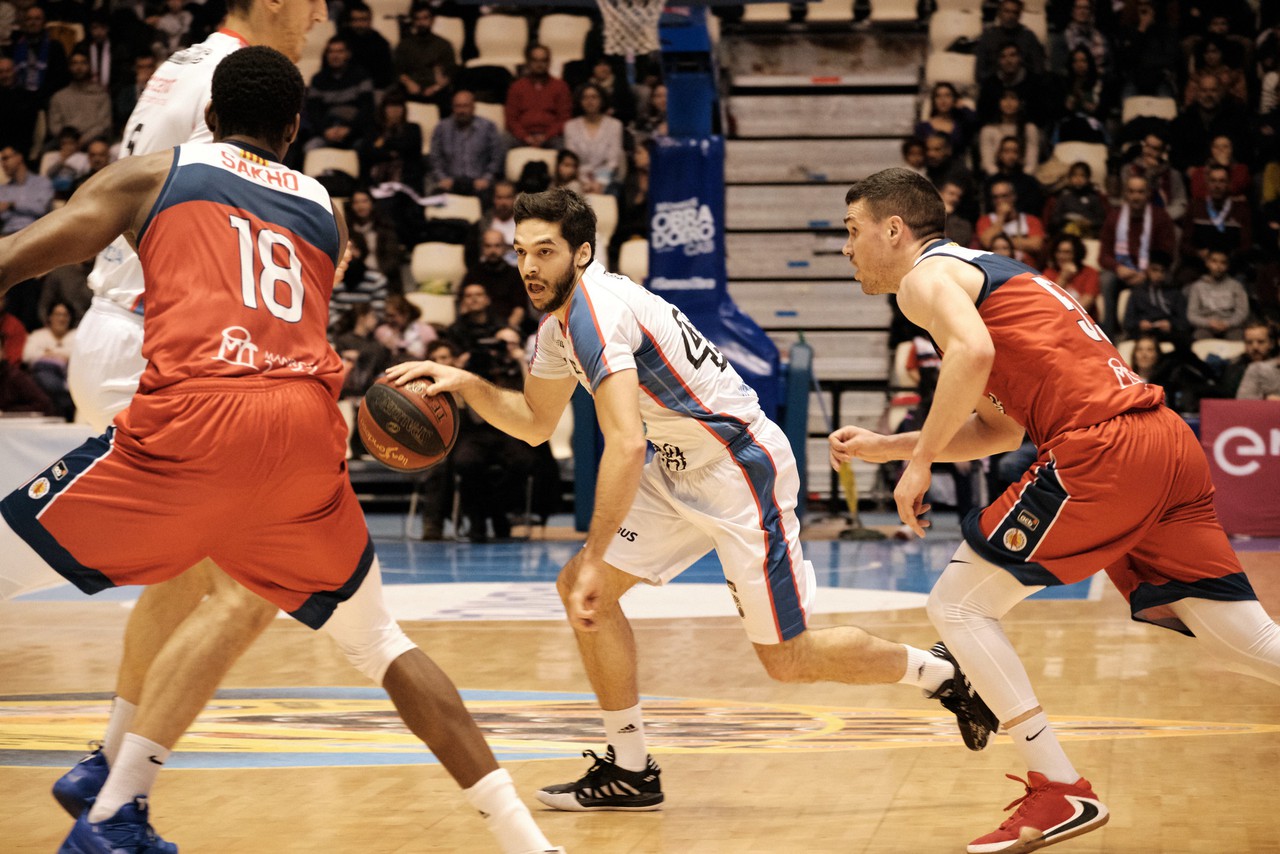 BAXI Manresa cannotfight against Obradoiro's FG%
The 19 three-pointers by the locals do not allow the box from Manresa to enter the melee for the victory. Kravish with 16 points and Báez with 13 excelled in a difficult game from the beginning.
Saturday 1 of February of 2020 at 20:46
The BAXI Manresa could not win on the track of the Monbus Obradoiro . An extraordinary success from the home side, especially from the triple with 19 of 34 attempts (55%), condemned the team of Pedro Martínez, who from the beginning watched as the locals moved away and kept away from the scoreboard . Kravish had good statistics, with 16 points and 6 rebounds, while Báez had 13.
The game started with the locals much more toned and Manresa with difficulty. The first basket was from Kravish , but the locals started the three-way rain through Magee . A 12-2 lead made Pedro Martinez stop the game. Vaulet and Báez cut, but the home run left the first half at 25-16.
In the second quarter, even more local success and the same score of the BAXI Manresa, which went to the break 20 below. Dulkys scored the first triple at 2:20 for the break and the team tried their best but everything went for the home side, who finished the period with a triple on the horn, with a previous foul not indicated by the referees. , By David Navarro .
In the second half the partial were more equal, but still the locals did not allow any reaction from the BAXI Manresa. Each positive move was answered with a local success. Dani Pérez , who struck twice from 6 times yesterday, reducing the difference to less than 20 points. Toolson , which was reappearing yesterday, couldn't find the right answer.
In the last period, good Kravish mid-range baskets, fighting until the last moments, but in no time could BAXI Manresa put the Obadoiro victory in jeopardy. Too much local success to do so.
Pedro Martínez said in a subsequent press conference that "it was a game that was decided in the first half; we started the game really badly, they beat us in effort, defense, pace and desire; we tried a lot things but we weren't able to get in the game; we weren't able to get them out of their rhythm ".