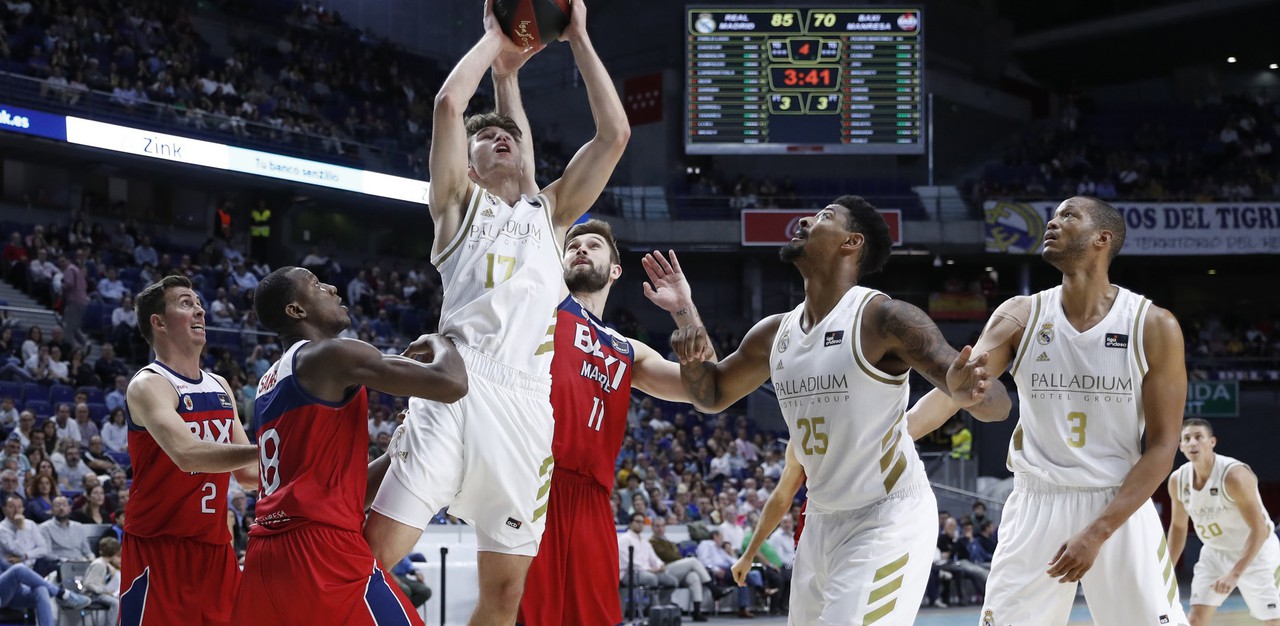 A combative BAXI Manresa falls in Madrid with honor
Very good first part of those of Pedro Martínez, who end up succumbing to the superiority of whites (94-74). Kravish, Báez, Vaulet and Sakho are just over 10 points.
Sunday 27 of October of 2019 at 15:56
Too difficult so that it lasts 40 minutes. Great start to the BAXI Manresa game, which went ahead in the first quarter and offered a great image in the first half. The success of the Madrid riders overtook the options of competing for the game. Sakho was the highlight, and the good news was the reappearance of Frankie Ferrari .
The start of the game was dominated by BAXI Manresa, who finished the first period with 28 points, one more than the rival. Great success of Báez and Sakho in the beginning, where Ferrari already reappeared, that the first thing he did was to turn a triple. Madrid responded with key men yesterday, such as Llull and Deck .
In the second quarter, the whites did not allow anything behind, and the success of Manresa fell sharply. Even so, good fighting together, but the leader of the Endesa League found cracks through some red bugs and took advantage of it. The triple of Dulkys and the 2 for 2 of Kravish and Dani worked.
When beginning the second half, little by little Real Madrid was imposing the quality of its men, mainly by means of Deck and Tavares. In attack Manresa was stuck in the first stages of the third period. Here was starting to open the hole in the scoreboard. A triple of Ferrari put the team at 12 points, and at the end of the third period he wrote Toolson and Magarity on a counterattack. But the opponent was already more than 15 points over.
In the last quarter, the premises managed their income well, and BAXI Manresa tried and left a good image, a fight and not throwing the towel at any time. Before, however, this time there was a team with too much quality.