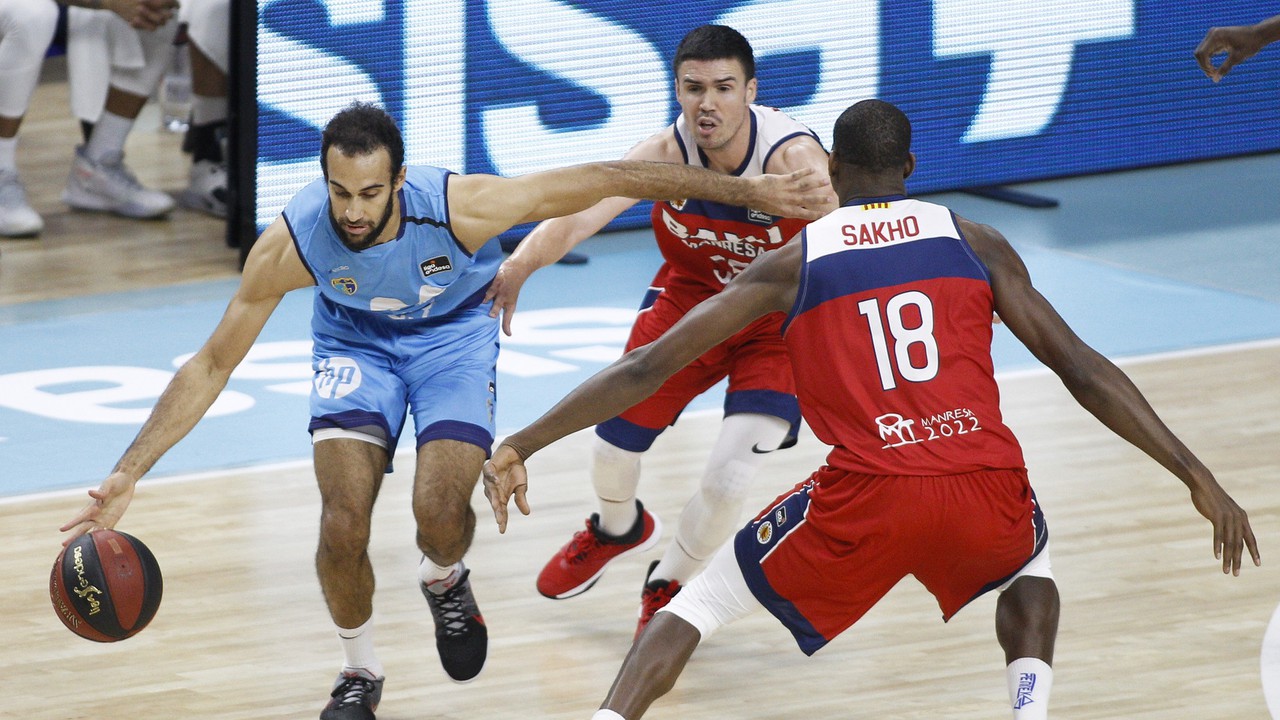 BAXI Manresa falls against Estudiantes victim of the own mistakes
19 points by Kravish, 16 by Vaulet, plus a great game by Dani Pérez were not enough to get a win that seemed close. Time to get ready for the Basketball Champions League.
Sunday 13 of October of 2019 at 22:44
BAXI Manresa was overtaken by Movistar Students in a match marked by mistakes. Despite the good performances of Dani Pérez (14 points and 26 valuation) Kravish and Vaulet , too many losses (20) and decline in the second half to take the victory of the WiZink Center There is no time to lament, as of tomorrow it is time to think about the debut in the Basketball Champions League on Wednesday.
The game began after a minute of silence in Madrid, with BAXI Manresa trying to take the initiative. A triple of Magarity returned the advantage to those of the Bages, who through Vaulet and especially Kravish to the painting hurt the locals. The period ended with the Students ahead.
In the second quarter, the BAXI Manresa was imposed that would go in the dressing room ahead. Dani Pérez led the team very well, and Vaulet was right in the finals. It seemed that the Bages dominated, but everything was about to change in the second part.
The Pérez-Kravish society started the second half well, adding points and keeping the Estu at bay. But then there would be a negative partial that went around the scoreboard. Pere Tomás woke up the team with a triple at the end of the third quarter, but it would still have to be 3 points.
In the final stretch, Manresa leveled the match through Kravish , and three consecutive baskets of the locals (75-67) forced Pedro Martinez to stop the match. Pere Tomás scored down at 2:20 to finish the game and BAXI Manresa was placed at 3 points, but the free throws, fouls and losses ended up sentencing the red team, which competed at all times but lacked precision and strength in certain moments It is now time to prepare the return to Europe. Wednesday, BCL match at the Nou Congost.