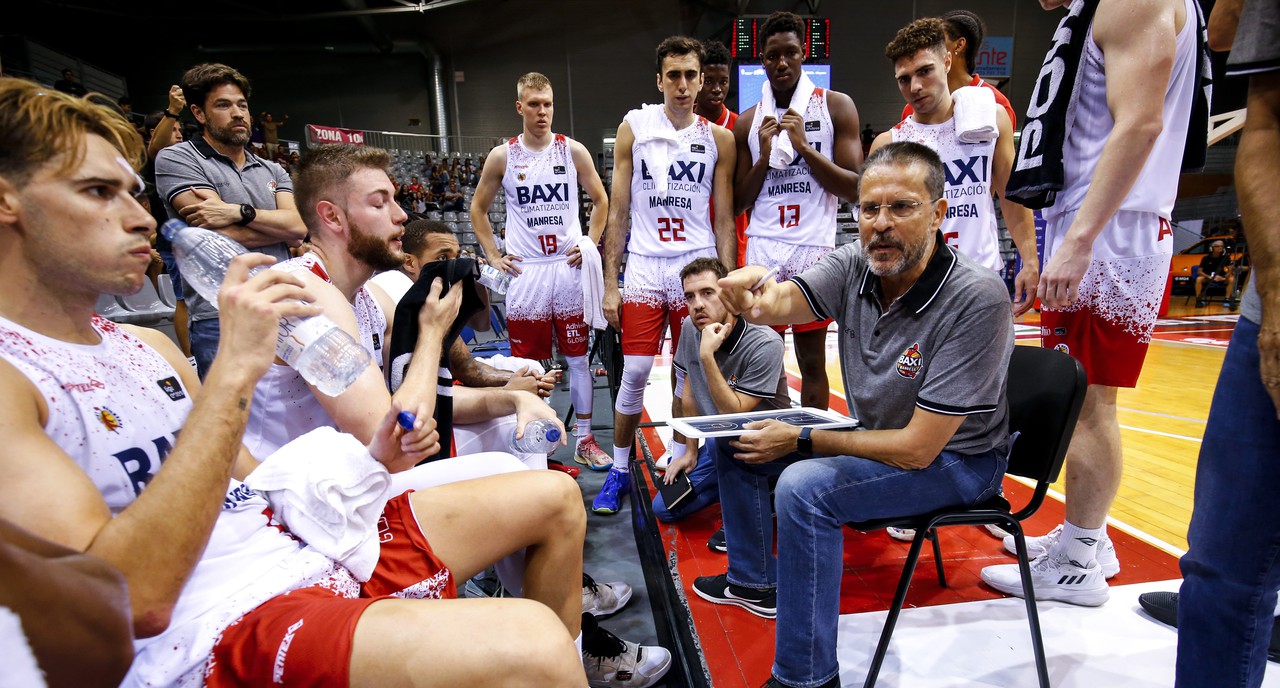 BAXI Manresa starts the Endesa League on the track of Gran Canaria
Pedro Martínez's men travel this Saturday to the Canary Islands in the first duel of the championship. Full squads on both sides on the first day, Sunday at 1:00 p.m., which is already a difficult challenge for Bages.
Friday 22 of September of 2023 at 17:36
BAXI Manresa will start, on Sunday from 13:00 on the complicated track of Dreamland Gran Canaria, its fiftieth season in the state basketball elite. After culminating a great pre-season, with six victories in seven games and very good feelings in the game, the Bagencs will look to extend their good time in the Endesa League premiere. Pedro Martínez has no major impact on the squad and will have to rule out a player.
A new season begins for BAXI Manresa, who visit a difficult court on the first league match day of the year. Pedro Martínez can count on all his players - in the absence of a training session - and it remains to be seen which will be discarded on Sunday for the final 'roster'. Among the players there is a desire to show that the good results of the pre-season can have continuity during the league.
The Canaries are one of the teams in the upper zone of the competition. Last season they won the Eurocup and qualified for both the Copa del Rey and the Liga Endesa play-off. The Jaka Lakovic-led side keep big men like Albicy, Slaughter, Brussino and Shurna, and have added winger Sylven Landesberg and wingers Roko Prkacin, Pierre Pelos, Ethan Happ and Ben Lammers. Albicy and Shurna are recovering from their injuries but are expected to be recovered.
The 'coach' from Manres explained in the preview that «we are very clear that the pre-season has a relative value, but we have good feelings; we have made more progress to have continuity in the workforce; it is not ideal to have 13 players because every week a player has to be ruled out but the positive part is that we are more covered against injuries; it is a difficult track, in their field they are very powerful; they are favorites but we don't give anything for granted».