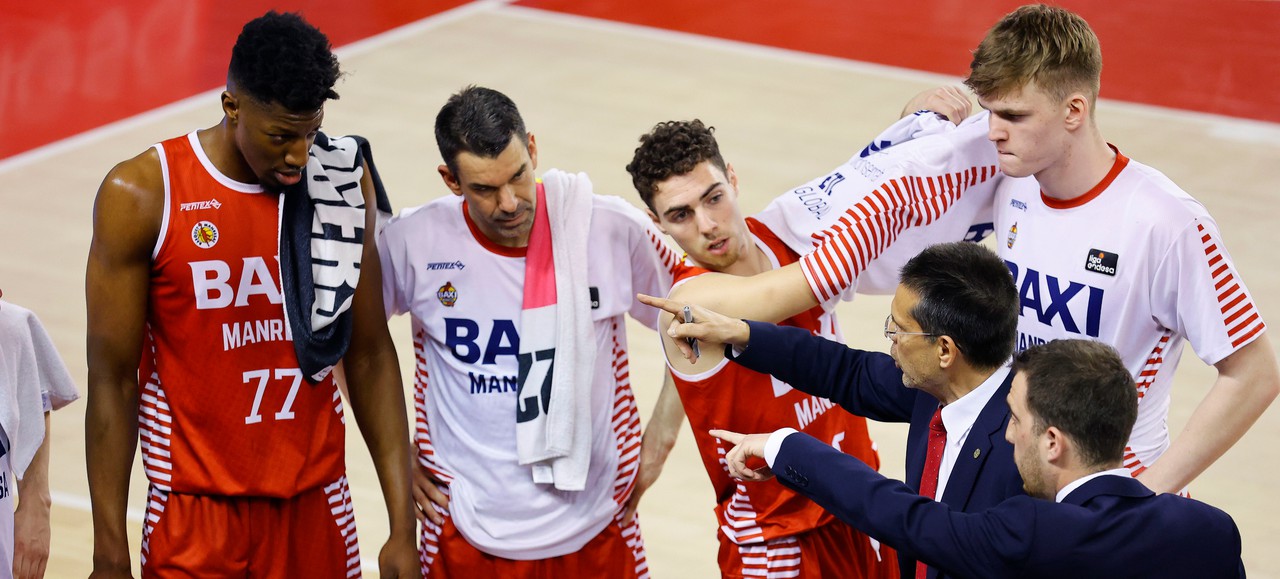 BAXI Manresa visits the feared court of Real Madrid
On Sunday at 12:30 (M+Deportes) the Manresa team will put an end to a very intense week at the WiZink Center. Ismael Bako is out and it is not yet known when he will be able to return.
Friday 18 of March of 2022 at 15:22
BAXI Manresa visits Real Madrid in the match corresponding to Day 25 of the Liga Endesa. The team from Madrid are in second place in the competition with a record of 18 wins and 5 losses. In the first round match at Nou Congost, Pedro Martínez's team took Real Madrid to the limit and the duel was decided in the last minutes by the minimum. On the last matchday, Pablo Laso's team beat Hereda San Pablo Burgos (70-85).
After playing two games in less than 48 hours, BAXI Manresa put an end to a very intense week at the Wizink Center. However, the Manresa team refuses to let fatigue take its toll. What is more, the team wants to continue demonstrating its competitive capacity and try to achieve its sixteenth victory in the domestic competition. However, they come up against an always complicated opponent. Pedro Martínez is still without Ismael Bako, who has not recovered from his left hand injury.
Real Madrid is one of the most talented teams in Europe, with players capable of turning the tide of a game in an instant. In their large squad, they have all kinds of resources and profiles well covered by position. From Pablo Laso's team, it is worth highlighting the centre Edy Tavares, who scores 9.7 and grabs 6.5 rebounds per game. Also, thepower forward, Guerschon Yabusele, who is the team's top scorer with 10.6 points per game.
Pedro Martínez has appeared before the press. The coach explained that «right now our team cannot make the rotations that we should make, we have to put players out of position and we are not competitive; we have some complicated games coming up, but we have to give a message to the team and the fans that we are having a good season».