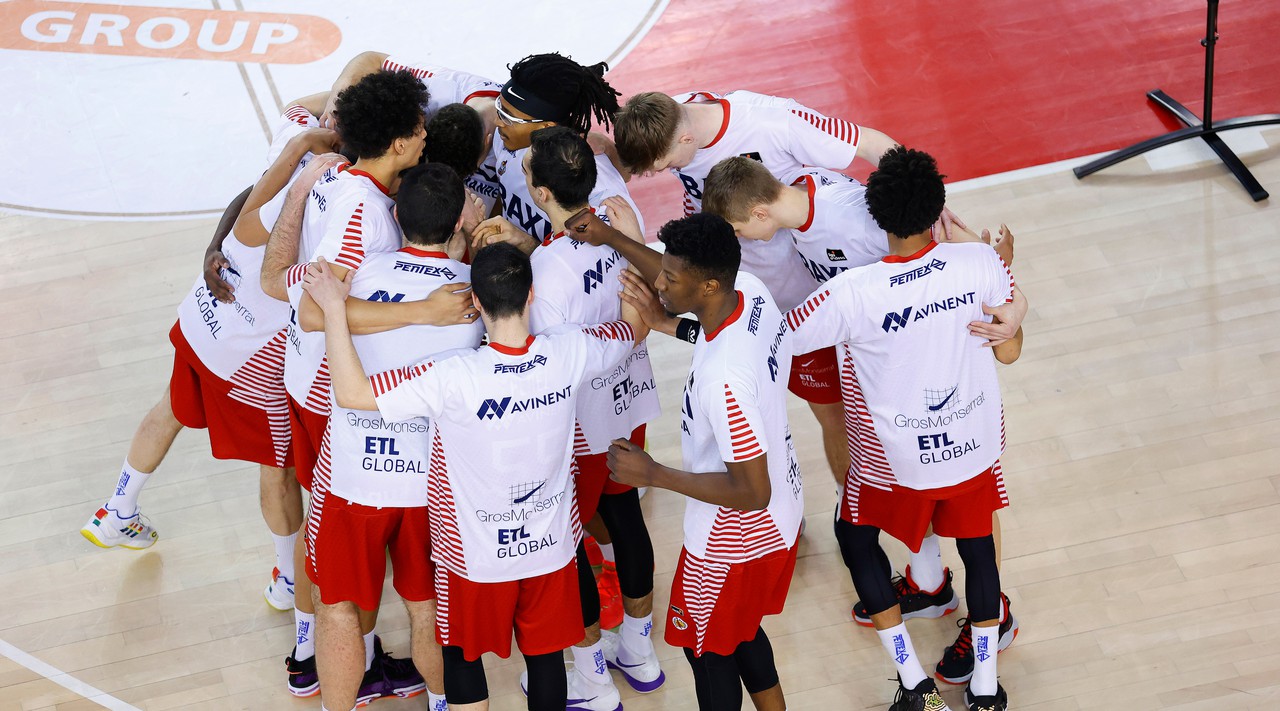 BAXI Manresa tests its solidity against Casademont Zaragoza
On Saturday at 18:00 (M+Deportes2), the team of Manresa side will be looking for their fourteenth win against Casademont Zaragoza, who won the first round match. Pedro Martínez has his entire squad available.
Friday 11 of February of 2022 at 14:07
The match, corresponding to the matchday 22 of the Liga Endesa, confronts BAXI Manresa with Casademont Zaragoza at the Nou Congost. The team from Zaragoza are in twelfth place in the competition with a record of 8 wins and 12 losses. The team coached by Jaume Ponsarnau, former coach of the Manresa, beat Unicaja in the last game (93-82).
After their first win in the Top 16 against Darüssafaka, BAXI Manresa wants to beat Casademont Zaragoza and, in this way, continue to demonstrate the team's good form. However, first they will have to beat the team from Aragó, which will be difficult to beat and will want to deny Manresa their fourteenth win in the Liga Endesa. Despite having players with minor physical problems such as Sima or Thomasson, all the players will be available for Pedro Martínez.
Casademont Zaragoza, coached by Jaume Ponsarnau is a team, where there is a combination of very experienced veteran players such as Rodrigo San Miguel and Omar Cook, and younger players such as Jordan Bone and Dino Radoncic. Statistically, it is worth highlighting Bone and Adam Waczynski with 13 and 11 points per game.
Pedro Martínez has appeared before the press. The coach stated that «we are working exclusively on the present; Zaragoza have changed quite a few players, the team is different, but the coach's stamp remains the same; they play with a lot of options, they are a very well-worked team and they have won their last few games».