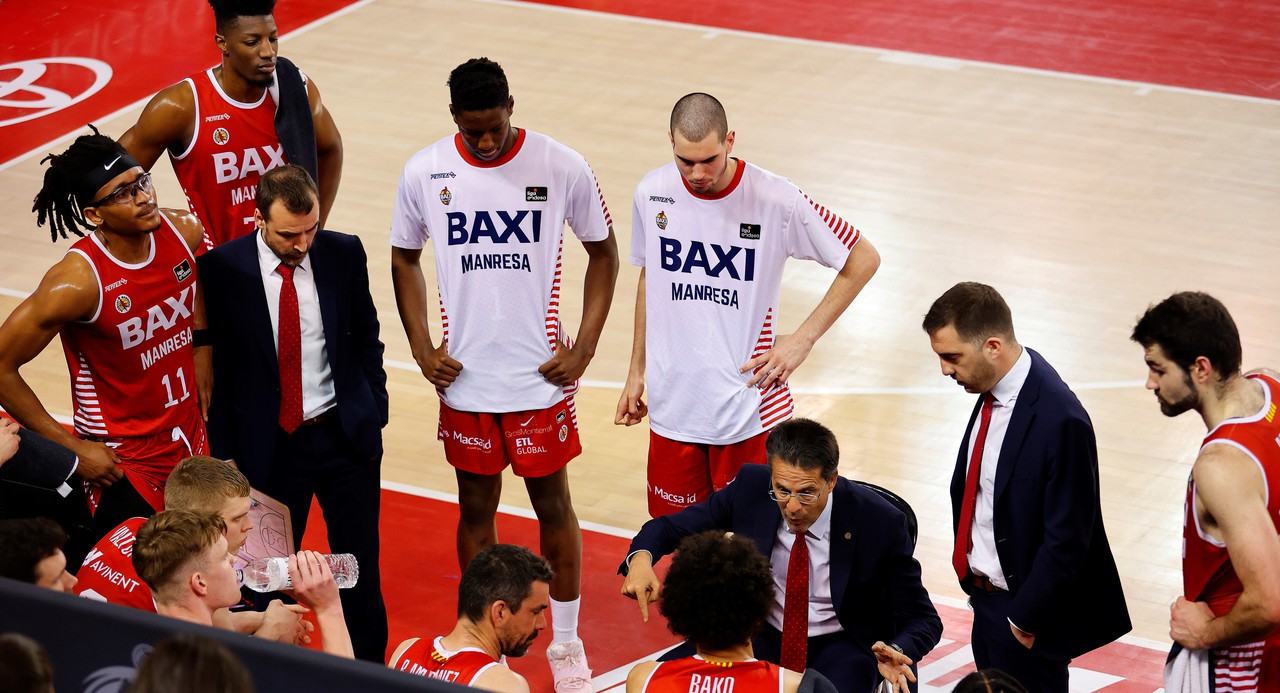 BAXI Manresa is searching for a very difficult victory
On Sunday, from 17:00 (M+Deportes), the Manresa team will be looking for another win to stay in the play-off zone against Baskonia.
Friday 22 of April of 2022 at 13:38
BAXI Manresa travels to Vitoria to face Baskonia, in the match corresponding to Matchday 30. The Basques are eighth with a balance of 16 wins and 13 losses, while the Manresa team is fourth with 19 wins and 10 losses. The Bages team, in the first round match, won with a great defence (74-67).
After beating UCAM Murcia, the team has had a quiet week of training to prepare for Sunday's game. The reds are facing the final stretch of the season immersed in a very positive dynamic, and in Fernando Buesa Arena they will have the opportunity to add the 20th victory in the Endesa League to remain in the play-off zone. Before that, they face a powerful and direct rival, who will want the victory to stay in Vitoria. Pedro Martínez will not be able to count on Dani Pérez, who has a grade 3 sprain in his foot, nor Dani García, Sylvain Francisco and Guillem Jou.
Baskonia, coached by Neven Spahija, is a squad with a deep rotation and made up of talented players. Since the start of the season, there have been several transfers and arrivals. Of the Vitoria team, it is worth highlighting their choral performance, but especially Alec Peters and Simone Fontecchio with 11.3 and 11.5 points per game, respectively. Also, Wade Baldwin IV, the team's top scorer with 12 points per game.
Before Sunday's game, Pedro Martínez appeared before the press. The coach explained that «the team recovers Vaulet, who is not 100% but has trained, and the rest of the point guards are injured; in these conditions we cannot win, we do not have a competitive team because of the injuries we have».