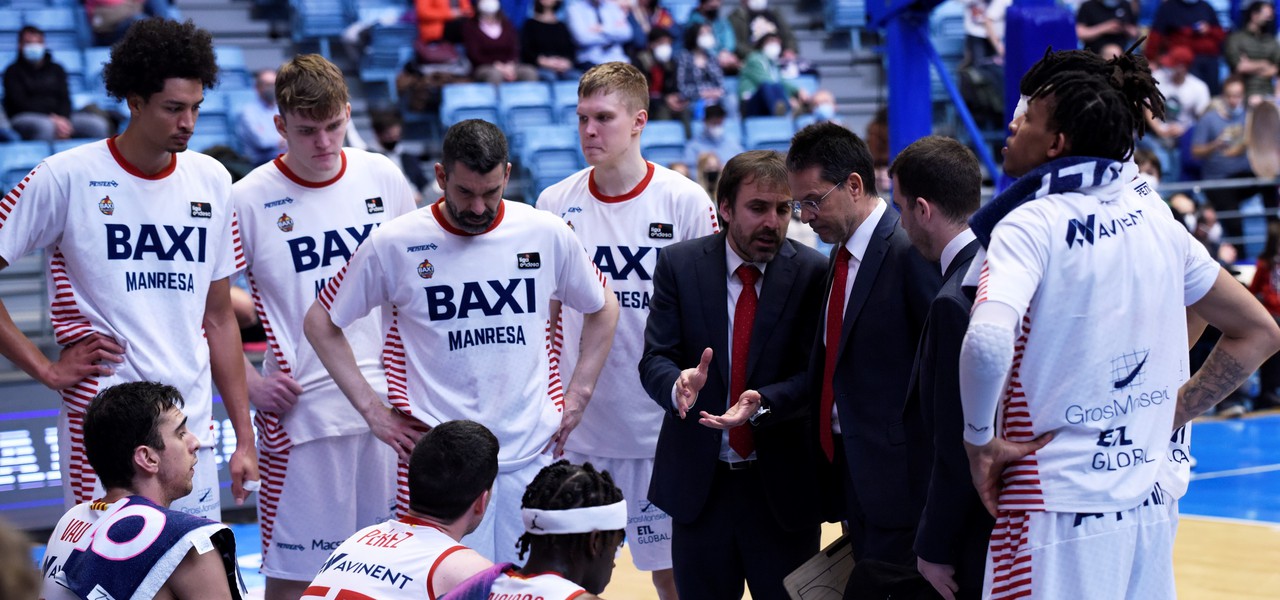 BAXI Manresa hosts Joventut in a Catalan duel at the top of the league
On Saturday at 20:45 (M+Deportes) the reds will be fighting for a win in the 'derby' to keep their place at the top of the table.
Friday 8 of April of 2022 at 14:00
BAXI Manresa receives the visit of Joventut de Badalona at Nou Congost. The game corresponds to Game Day 28 of Lliga Endesa. The team from Badalona are in the third place with a record of 18 wins and 8 losses, while Pedro Martínez's men are in the fifth place with 17 wins and 9 losses. In the first round match at the Olímpic, the home side won comfortably (105-61).
After beating Unicaja (86-63), adding the first victory of the BCL quarter-finals, the team wants to take advantage of its good form, and with the support of Nou Congost will want to get the eighteenth victory in the domestic competition. Before that, they will have to beat Joventut, who are having a great season and will want to deny the Catalan duel from staying in Manresa. Pedro Martínez will not be able to count on Dani Garcia and Guillem Jou, who are still out with injuries.
Joventut Badalona, coached by Carles Duran, is a squad with experience in the league and players of undoubted talent called to fight for titles. Of the Badalona players, it is worth highlighting their choral efficiency, but in particular Tomic and Ribas with 12.8 and 10.9 points per game. Also, Parra, who, despite his youth, is providing quality minutes.
Salva Camps has been the responsible for appearing in the preview of the Catalan derby. The assistant of BAXI Manresa has explained that «the team is well, with the known injuries and the normal inconveniences of this time of the season; Penya is having a very good season, we expect a tough game, with talented players with experience in the league; they are third place in the league and the leaders in Eurocup, but the support of the fans will surely help us to be competitive».