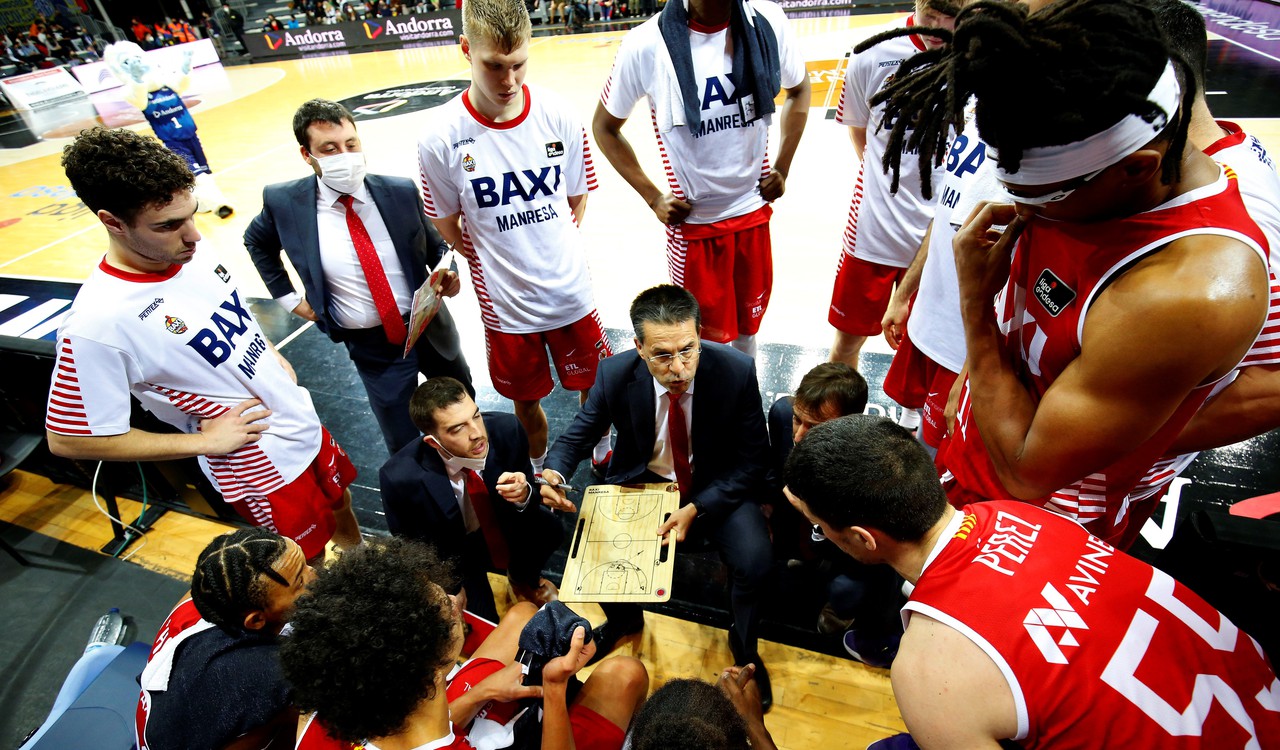 BAXI Manresa hosts Burgos at the Nou Congost
On Sunday at 17:00 p.m. (M+Deportes), the team from Bages is looking for its thirteenth victory against a Hereda San Pablo Burgos in the process of reform.
Friday 28 of January of 2022 at 14:10
The match, corresponding to the 20th game of the Liga Endesa, pits BAXI Manresa against Hereda San Pablo Burgos. The team from Burgos are seventeenth and are in the tenth position with a record of 4 wins and 12 losses. At this point, the classification is somewhat ambiguous because there are teams that have played more games than others. For the match, Pedro Martínez will be able to count on all his players. On the visitors' side, there have been cases of Covid-19.
After a hard-earned win in Andorra and the postponement of the BCL match, BAXI Manresa wants to continue to show that it is in great form and add the thirteenth victory in the Liga Endesa, however, first, it must beat the champion of the last two editions of the BCL, which despite being going through a period of changes, will present difficulty. Pedro Martínez will be able to count on all available players.
Hereda San Pablo Burgos started the season with Tabak on the bench. He was then replaced by Salva Maldonado, who, in recent weeks, has been replaced by the current coach, Paco Olmos. There have not only been changes of coaches but also of players. Dalton, McGee, Zack, Braimoh and Kravic have been released. To replace them, the club has brought in Gamble, Nnoko and Eddie. Alex Renfroe** has 10 points and 4.8 assists per game.
Pedro Martínez appeared before the press. The coach declared that «Burgos is a team with many changes, they have been reinforced with two very important players who were playing in the Euroleague last year like Nnoko and Eddie; we are focused on the Burgos game, on playing a good game and we have a lot of respect for them».