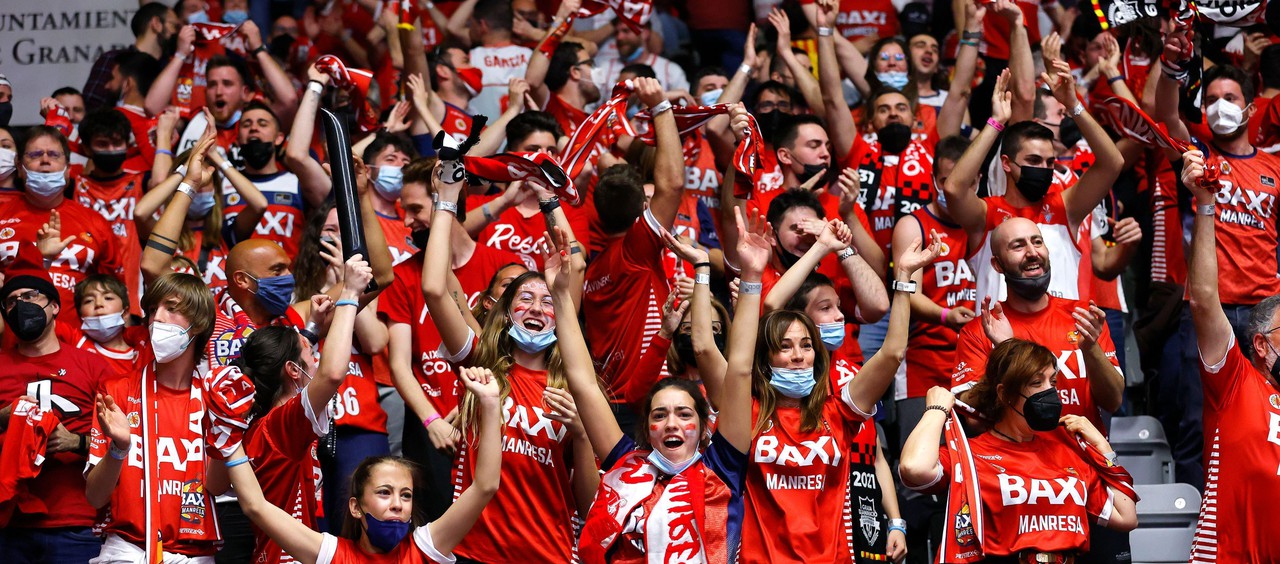 BAXI Manresa gets reactivated receiving Urbas Fuenlabrada
On Saturday at 20:45 (M+D1), the Manresa team will be looking for their fifteenth victory against Urbas Fuenlabrada, who won the first round match. Bako and Valtonen will be missing.
Friday 4 of March of 2022 at 13:30
BAXI Manresa hosts Urbas Fuenlabrada in the match corresponding to the 24th game of the Lliga Endesa. The team from Madrid are in fifth place with a record of 7 wins and 14 losses. The team coached by Josep Maria Raventós beat the Manresa in the first round (90-82). In BAXI Manresa are missing Bako and Valtonen.
After the Copa del Rei and the national team windows, basketball returns to Nou Congost. BAXI Manresa wants to beat Urbas Fuenlabrada and, to continue exposing the great form and positive dynamics of the team in the Liga Endesa, will first have to defeat the set of Fuenlabrada that will pose a complicated game and want to prevent the team from Bages to add the fifteenth victory in the domestic competition. **Elias Valtonen and Ismael Bako will be out. The Finnish player is suffering from a shoulder injury, while the Belgian is still struggling with a left hand injury.
Urbas Fuenlabrada, coached by Josep Maria Raventós, is a complete team and dangerous on the fastbreak. The squad from Fuenlabrada is made up, for the most part, of young players, such as Samar or Ehigitor, but there are also more experienced players such as Eyenga. Statistically, it is worth mentioning the forward Meindl with 14.5 points per game and the point guard Novak** with 6.3 assists. In the last game they lost against Unicaja (53-73).
Pedro Martínez has appeared before the press. The coach stated that «we are missing Bako and Valtonen; we must try to do things well against a team that has a high level, experienced players and they will make things difficult for us; we hope to have the help of our fans, we hope they help us as they always do, because we are better with them».