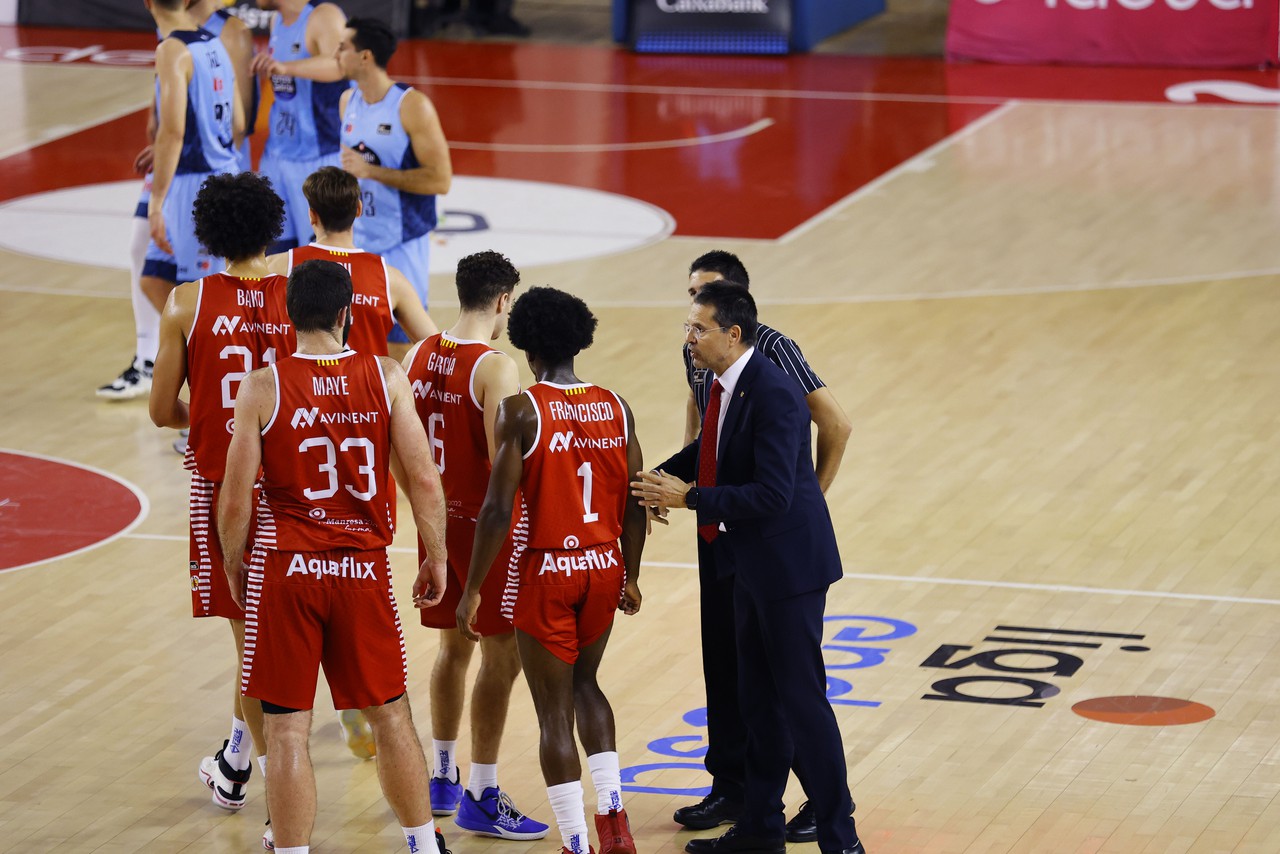 BAXI Manresa faces Real Madrid the leader
Basketball returns at Congost this Tuesday at 21:00 p.m. (#Vamos), in front of the first place. All the staff available for Pedro Martínez.
Monday 3 of January of 2022 at 14:00
BAXI Manresa is competing again, after almost four weeks without playing a game due to an outbreak of COVID-19 that has affected the Manresa squad and several teams. This Tuesday, BAXI Manresa will face Real Madrid after the readjustment of the calendar, in which the ACB has advanced this match. The team has been able to train together at the Nou Congost for the last 2 days.
BAXI Manresa has not competed since December 11 in Gran Canaria, where it added another victory. However, the people of Manresa refuse to let the stop affect them and want to continue to show their good form, in the face of an exciting but complicated first round final. Pedro Martínez will be able to count on all the players in the squad, after the last positives of COVID-19 have been recovered. Juampi Vaulet, the latest signing from BAXI Manresa, will also be able to enter the call-up.
Real Madrid is in a situation similar to that of Manresa. The last game they played was on December 23, when they beat CSKA Moscow with just six players in the first team. In the first training session of the year, the whites recovered 7 players and also Pablo Laso, their coach, who was infected by COVID-19, once they were over forty.
Coach Pedro Martínez said at a press conference on Monday that «we want to play after so long; everyone is ready to play again, and we are happy to do it again; we will try to make the best possible match and return to normal».