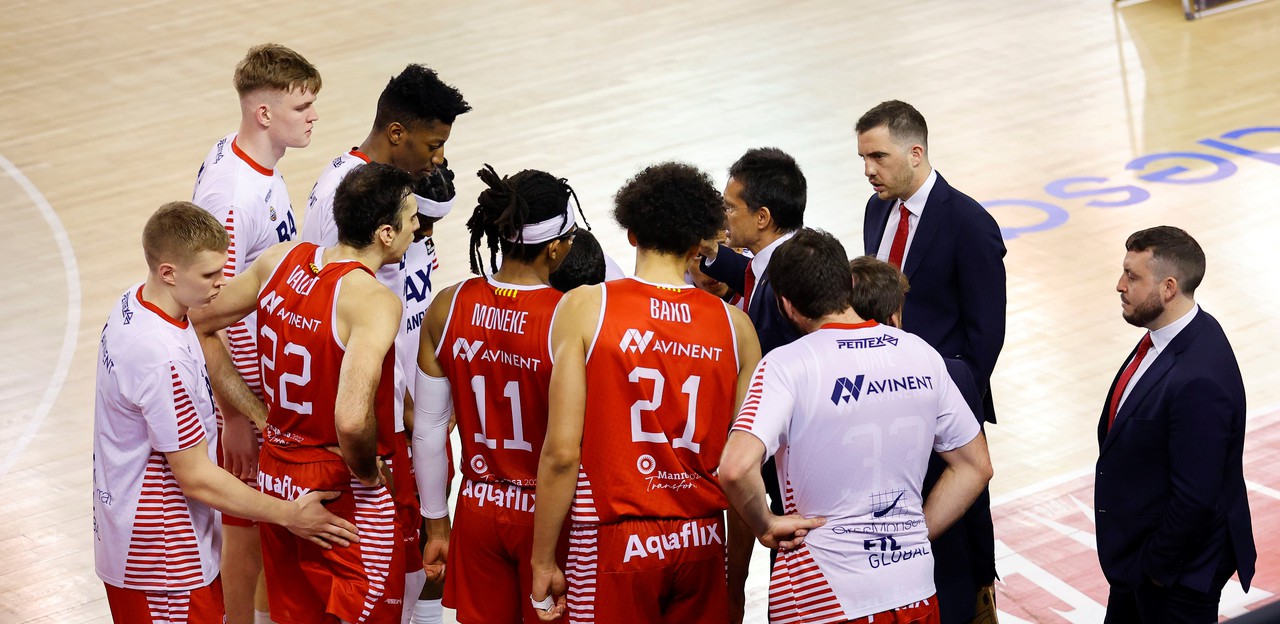 BAXI Manresa actual moment is on Río Breogán's court
This Thursday at 18:00 (M+Deportes2) the team from Bages is looking for its 19th victory to continue in the first positions in the classification.
Wednesday 13 of April of 2022 at 12:39
BAXI Manresa travels to Lugo to face Río Breogán, in the match corresponding to Matchday 19 of Liga Endesa. All the games of this Matchday were substituted by the 16th, which could not be played due to the abundant cases of Covid in the ACB teams, and were rescheduled between the 12th and 14th of April. The team from Galicia are tenth in the league classification with a record of 13 wins and 14 losses. In the first round match, the Manresa team won (86-75).
After making history and qualifying for the Final Four in Bilbao, defeating Unicaja (89-91), BAXI Manresa can not face the final phase of the season with better possible sensations. Now, therefore, the present of the reds passes through Lugo, and in Galicia the team has the opportunity to add another victory to avoid being out of the top places. Before that, they will have to overcome Río Breogán, who are tough rivals and play on a difficult court. Pedro Martínez will be missing Dani Garcia and Guillem Jou, who are still out with injuries. Toni Naspler keeps reinforcing the team.
Río Breogán, coached by Veljko Mrsic, is a very difficult team to beat in Pazo Provincial dos Deportes, where they have only lost 3 games. In their squad, the team from Galicia has two old known players from Manresa fans, Jordan Sakho and Marko Lukovic. The team from Lugo is having a great season, and, among many other factors, it is explained because of the performance of its top offensive reference, Dzanan Musa, who scores 20 points per game and is a serious candidate to win the MVP of Liga Endesa. Also, it is worth mentioning Trae Bell-Haynes with 13.2 points and 4.2 assists per game.