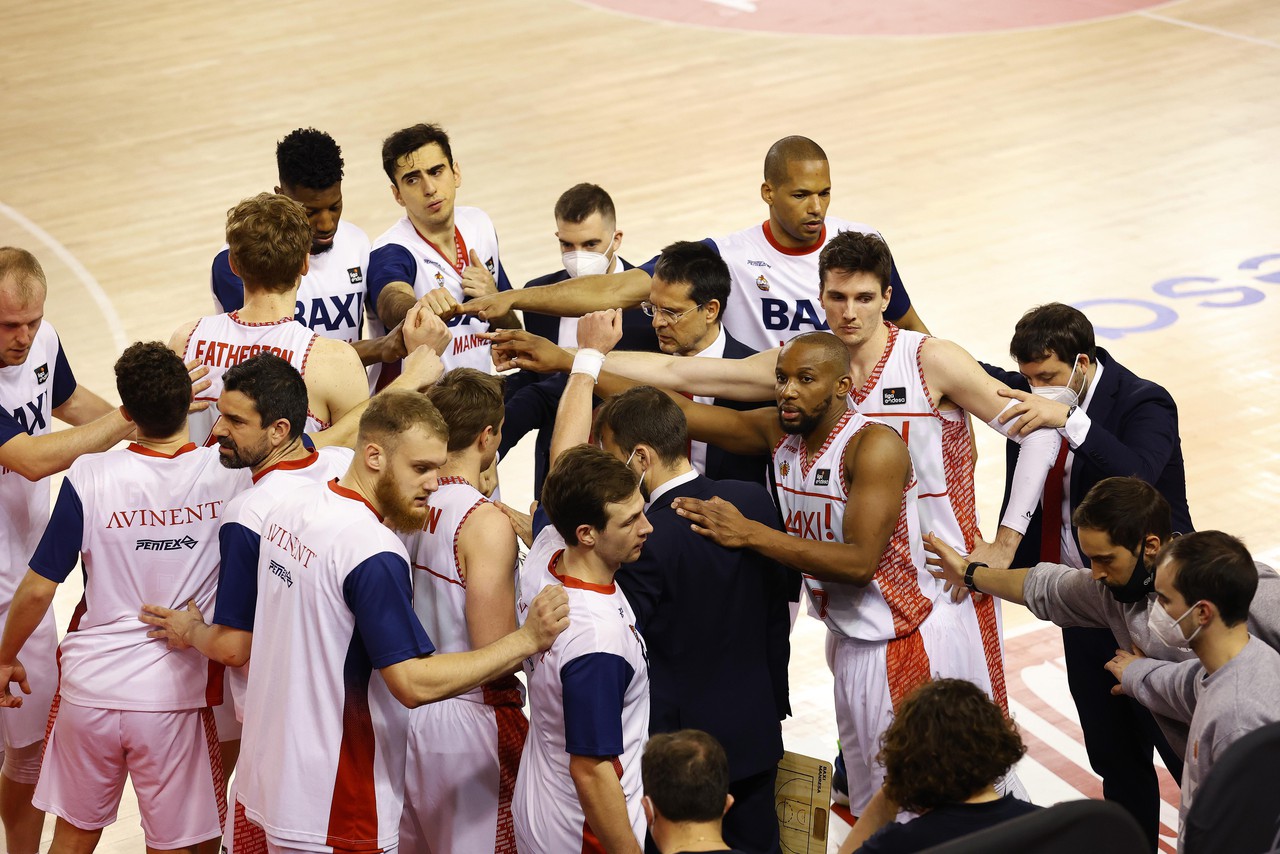 A visit to "upload grade"
BAXI Manresa plays on Sunday at 20:00 on the court of Valencia Basket, which last week could not win. Dani Pérez is already training; Mason and Vaulet have had discomfort.
Friday 5 of March of 2021 at 16:53
After a close victory against UCAM Murcia, BAXI Manresa visits a complicated court such as Valencia Basket. A victory would be a great merit for the Bages team. The reds will not be able to count on Guillem Jou, and they are doubtless Makai Mason and Dani Pérez.
BAXI Manresa is eighth and must fight in the next matches to at least maintain its place. It's time to do it in a complicated field like La Fonteta, a court that is well known to coach Pedro Martínez and especially Rafa Martínez. For this Sunday's match at 20:00 (Movistar + Deportes) it is not yet known if Makai Mason will be available. Dani Pérez has done the first training sessions since he was injured.
Valencia Basket arrives after a week in which it has not been able to win any match. The Oranges lost in Andorra last week, and have also stumbled in the two Euroleague matches in recent days. Ponsarnau's men, however, have 16 victories and are chasing the top spots in the Endesa League.
The 'coach' Pedro Martínez, who will play 900 matches in the Endesa League this weekend, said in the press conference that «Dani Pérez has started training with caution; Juan Vaulet continues with discomfort due to fasciitis, Makai has missed training due to adductor problems; they have the best attack in Europe, they are a very difficult team to defend, they know how to get into 1000 different ways, they have a lot of tactical wealth».