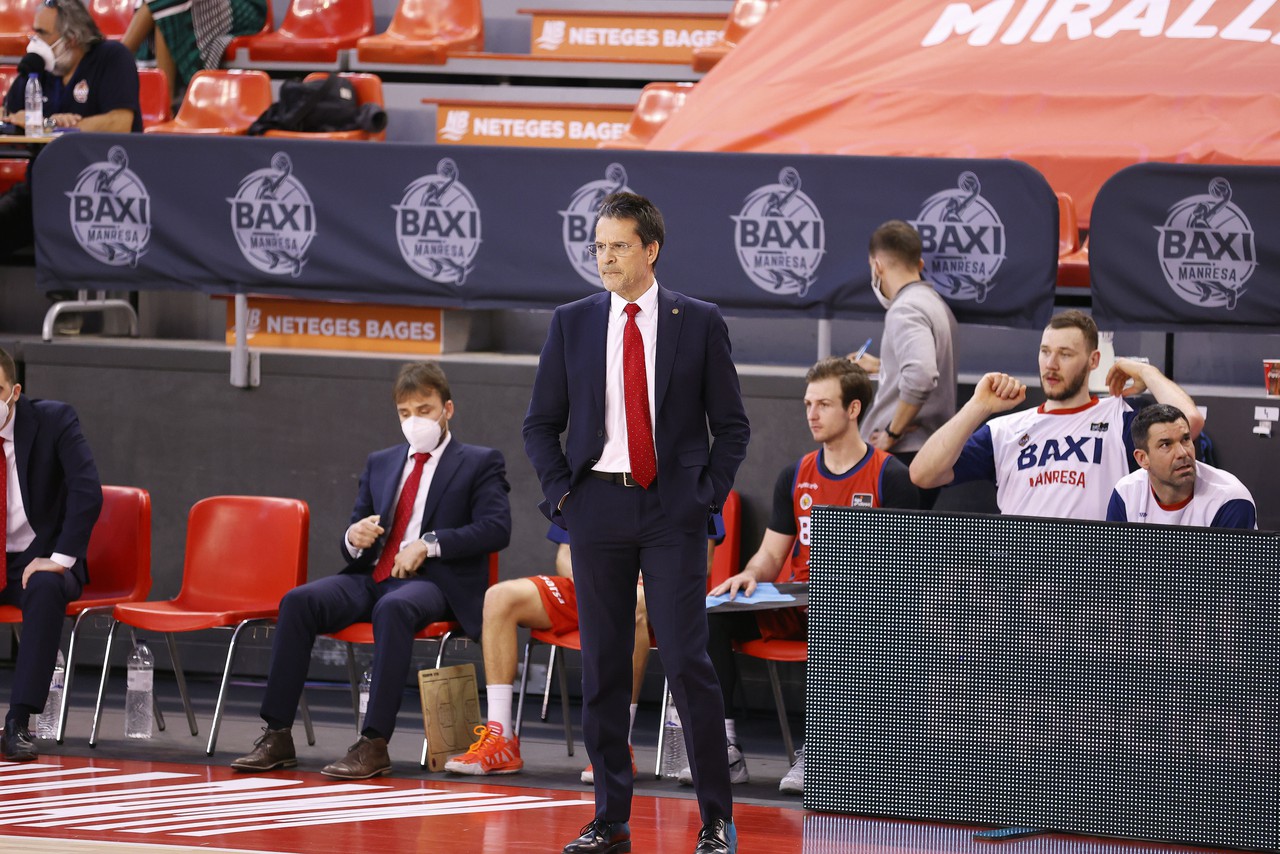 Visit of BAXI Manresa to Andorra in a duel of aspirants to the play-off
The Bages team will play this Sunday at 12:30 in the principality, where they will look to get the 13th victory. Discarded Guillem Jou and Jonathan Tabu.
Friday 19 of March of 2021 at 16:55
BAXI Manresa wants to resist in the final play-off positions it now occupies, and this means competing every game and that the results remain at least as good as before. Visit to Ibon Navarro's MoraBanc Andorra on day 27 of the Endesa League, a challenge for the Manresa team.
Guillem Jou and Jonathan Tabu will be the players not available for this match. Pedro Martínez will have the rest of the squad available, although there are players who are still suffering.
The Andorrans have suffered the injuries of Guillem Colom, Malik Dime and Tomasz Gielo in recent days. It remains to be seen how they have evolved for Sunday's match at the Andorran Government Pavilion. Manresa will meet old men like Ibon Navarro himself, accompanied by Paco Vázquez on the bench, and also Haukur Palsson and Sergi Garcia on the court.
Pedro Martínez said in the previous appearance that «Eulis has trained for the first time and apparently we will be able to recover him; hopefully we have an even match, we have a lot of respect for them; they recently beat Valencia at home in a very complete match, they have athleticism, and they are dangerous with the ball in their hands; it is a team that tactically dominated us in the first round match with a very good defense».