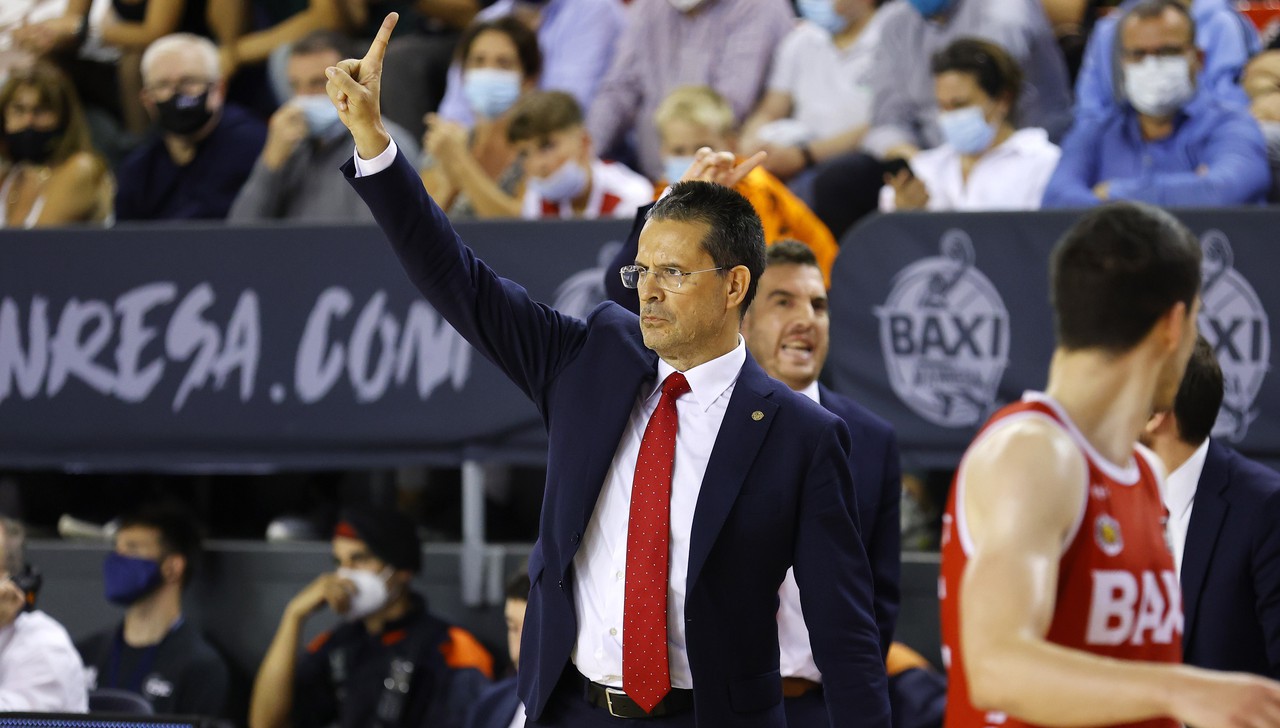 BAXI Manresa seeks to reconquer Burgos with its fifth victory
Those of Pedro Martínez want to compete for a victory that could put them in leading positions. In front there will be a large squad and a formidable stage.
Friday 5 of November of 2021 at 13:36
An intense week begins with 3 matches for BAXI Manresa , which has its first stop in Burgos. On Saturday at 20:45 the Reds visit the Coliseum, with Chima Moneke , although he has had discomfort during the week. It remains to be seen if Joe Thomasson will be there, who will be a father in the next few hours in Manresa.
The Bages team travels to Burgos this Friday, with the confidence of a last work victory at home against Bilbao Basket, and with an intense week ahead. An important challenge, in an imposing setting, where there will be about thirty Manresa fans of the Animation Stand supporting the team. Joe Thomasson, who will be a father this Friday, is not traveling with the team and it remains to be seen if he will be able to show up.
Burgos have suffered significant losses this summer with signings that are paying off, such as Dani Díez and Braimoh, in addition to the usual protagonists Renfroe , Kravic , Benite o Rabaseda . Now the team is led by Zan Tabak , and wants to get the fourth victory that has been resisted in the last 3 weeks. The people of Burgos will not be able to count on Marc García from Manresa, who has undergone surgery this week.
Pedro Martínez said at the press conference that "Moneke wants to make an effort, he knows we need him and he has made himself available to travel with the team; we have to make a very good defense against everyone, the players who usually have the most impact and those who don't; the fight for the rebound will be important, they are the best in the league after 8 games ».