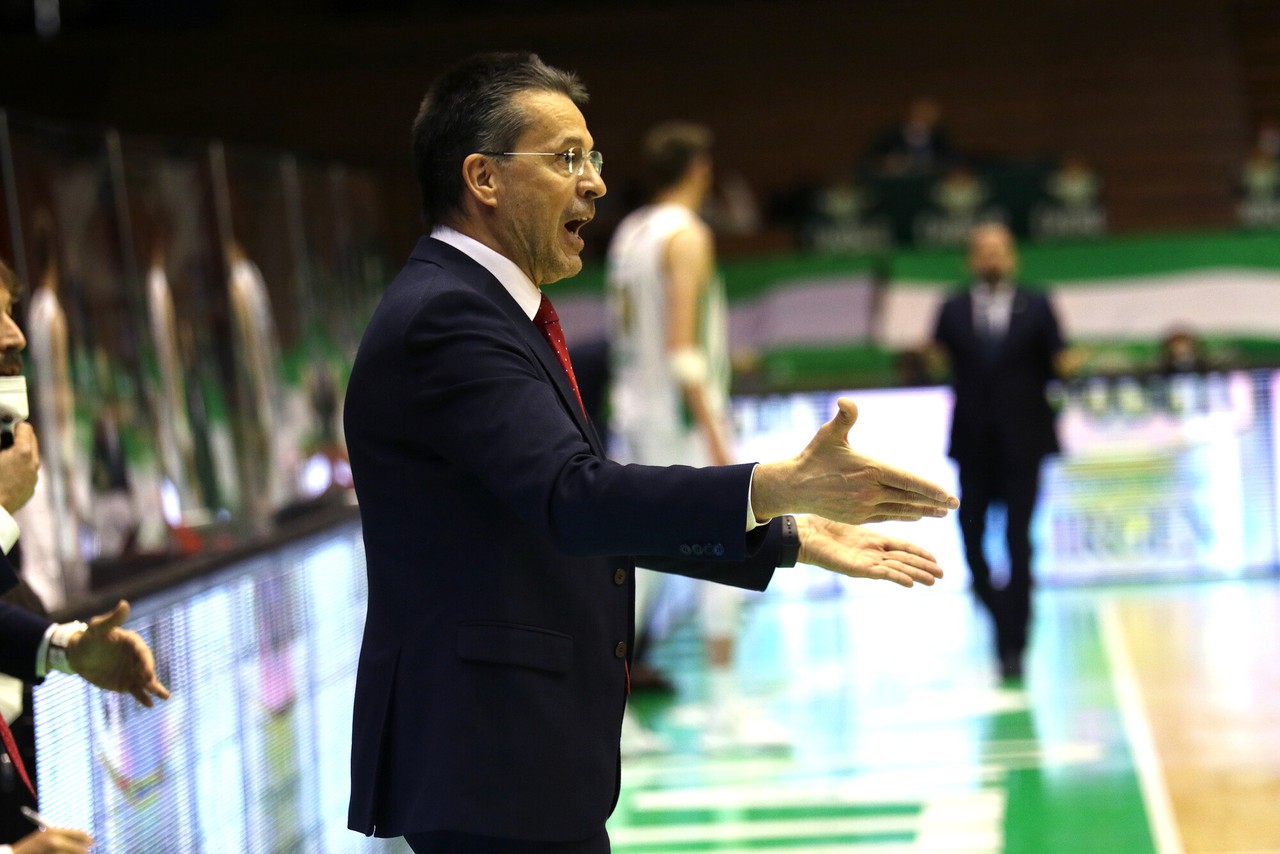 BAXI Manresa receives Acunsa GBC, a rival at the limit
The Basques need the victory to have options for salvation. The Bages team want to win to maintain a good classification.
Friday 7 of May of 2021 at 17:08
Duel of different needs in the Nou Congost. BAXI Manresa receives a rival on the brink of the abyss, with the ghost of the descending squares harassing it. The Reds, on the other hand, want to regain the victory so as not to lose momentum. Several BAXI Manresa players have physical problems.
Penultimate match for BAXI Manresa in the regular league, penultimate match in Nou Congost. Before receiving Baskonia in the last day, the Manresa team must overcome GBC if they want to apply for European places. As Pedro Martínez pointed out, several players have had physical problems during the week. The team arrives, as the coach pointed out, at a "delicate moment", but will try to move the game forward.
For its part, Gipuzkoa Basket travels with the sole aim of winning to stay in the Endesa League. The Donosti team are leather with 7 victories and need to win to have options to catch Estudiantes, the only rival to whom they could relegate the place. His squad includes men like Pere Tomàs and Will Magarity, with a past at the Bages club. Statistically, the small forward Dino Radoncic stands out, who together with Pere Tomàs, Okouo and Faggiano lead the team, coached by Marcelo Nicola.
Coach Pedro Martínez said in the preview that "we will have players to compete and to try to win the game, we have players who were already bothered, some with new ones, but with those we have we will try to move the game forward; we have lost 2 games in a row, and we would not like to lose 3 for the first time; qualifying for Europe is a beautiful goal and happens to win this match; we are going through a difficult time».