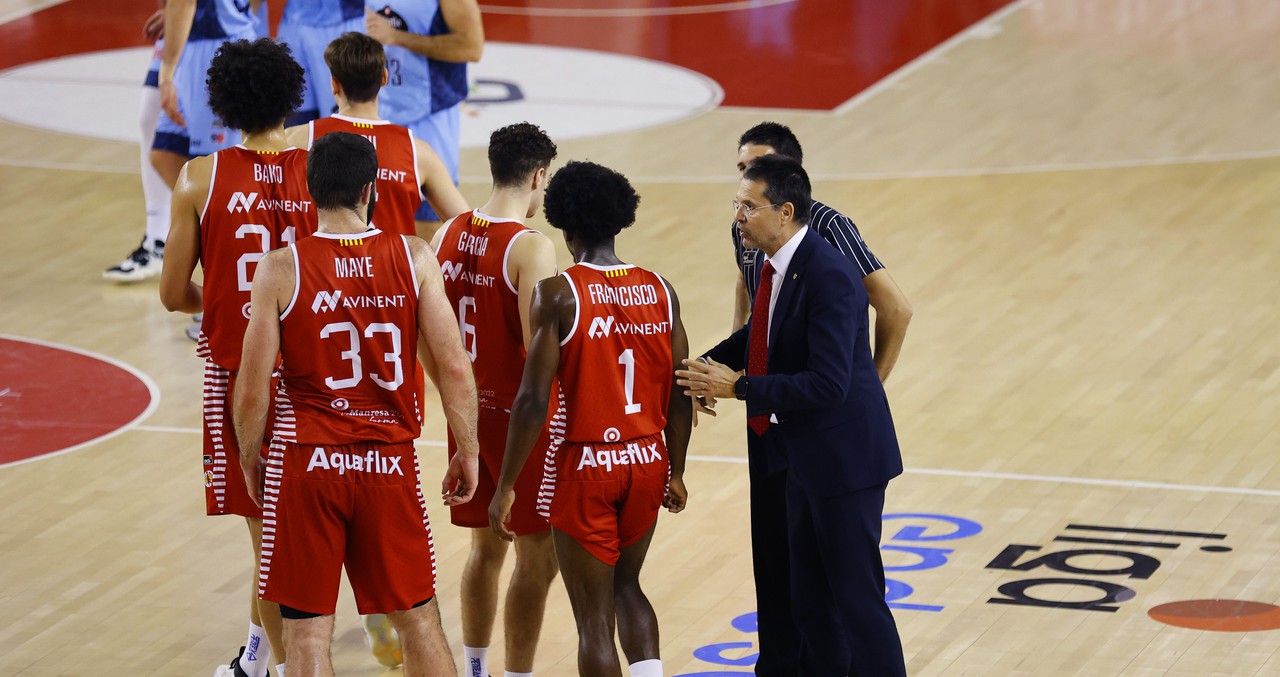 BAXI Manresa reactivates receiving the third classified: Tenerife
This Saturday at 20:45 (M + Deportes 1) basketball returns to the Nou Congost with the 12th day of the league.
Friday 3 of December of 2021 at 18:52
After being stopped by international matches, the Endesa League is reactivated. Day 12 faces BAXI Manresa and Lenovo Tenerife. The Canaries are third with 8 wins and 3 losses, and have a great squad. An interesting match is expected in the Nou Congost, and a challenge for the home team, which faces a rival entity.
On the part of BAXI Manresa, the squad is available for Pedro Martínez, who will have to rule out a player of 13 before the match. The team wants to respond after two weeks without matches due to the shutdown of the FIBA ​​windows. All the players have been able to train since Tuesday, and BAXI Manresa wants to continue giving the good level of play it was offering until two weeks ago, especially playing at home.
The Canarian team, coached by Txus Vidorreta , has a great block, full of experienced and solid players. The pivots Giorgi Shermadini , or the bases Marcelinho Huertas and Bruno Fitipaldo stand out. As Pedro Martínez pointed out, they have "players with a high percentage of 3 points in all positions", such as Fitipaldo himself, Wiltjer or Salin . A team that aspires to fight for the titles of the competitions it plays, and that arrives in Manresa with all the staff at the disposal of the coach.
Coach Pedro Martínez stated at the press conference that "they are a team that plays good basketball, with players who know the league very well and know what this is all about; we play at home, and we have to try to play a good game, I hope we do what we train with conviction and well done ».