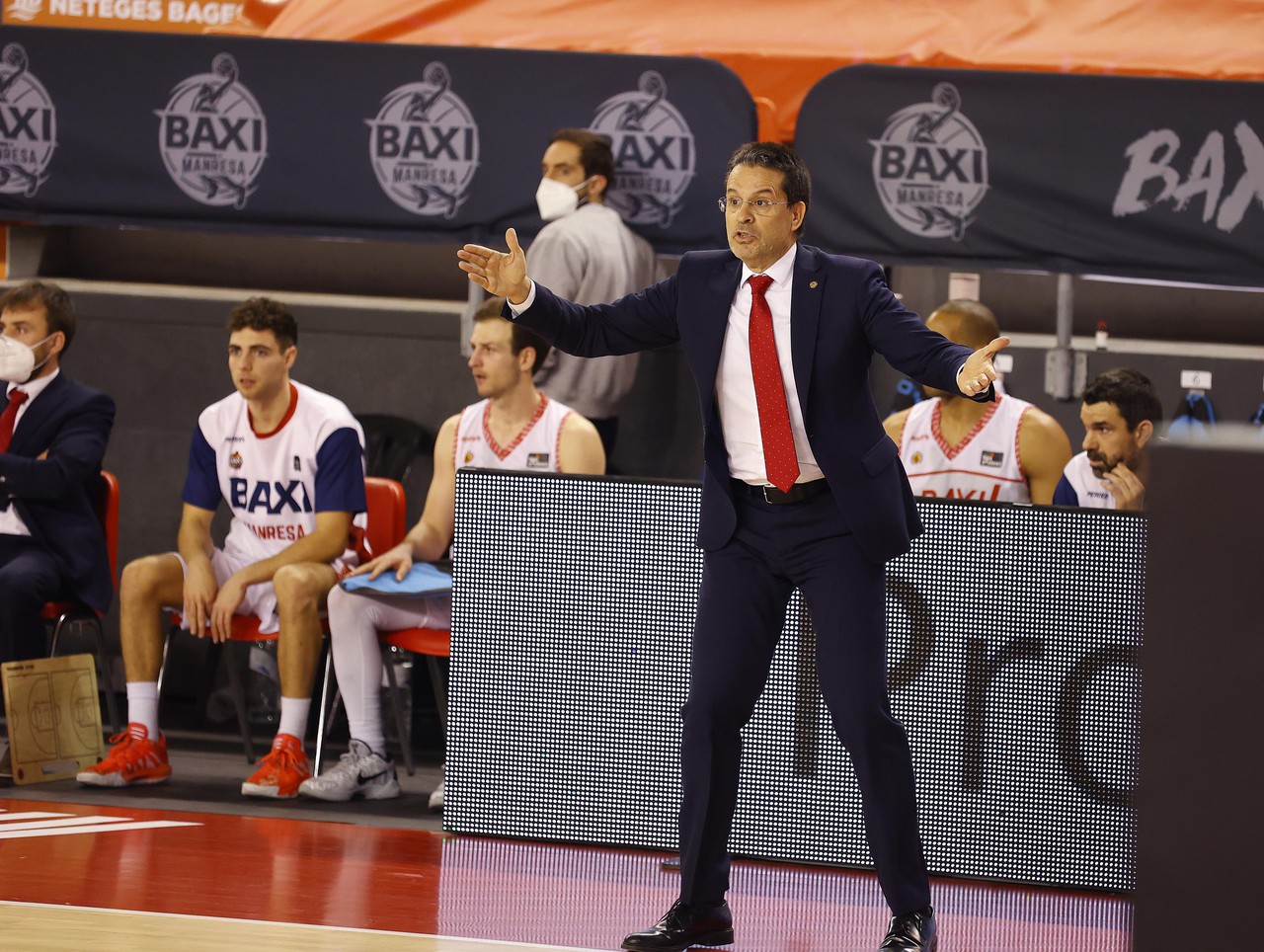 BAXI Manresa expects a tough match in Fuenlabrada's visit to Congost
The Bages team receive Melo Trimble and Marc Garcia's team, on Sunday at 12:30. Guillem Jou will not be available yet.
Friday 12 of March of 2021 at 16:48
BAXI Manresa returns to play in the Nou Congost against Urbas Fuenlabrada, a rival that seeks to move away from the bottom of the Endesa League. The red team will try to maintain the level shown in the first half in Valencia in order to achieve the twelfth victory of the season. The team of Pedro Martínez still will not be able to count on Guillem Jou.
BAXI Manresa will look for the 12th victory of the season this Sunday, which would leave him with the goal of salvation practically fulfilled and only with the challenge of seeing how far the team is able to go. It will not be able to count on Guillem Jou yet, and we will have to wait until tomorrow to see which two players are left out of the call-up.
Urbas Fuenlabrada arrives after adding a tight victory at home to the Acunsa GBC and placing two victories above the relegation, which occupy the Basques and Coosur Betis. The Madrilenians have as a great reference the guard Melo Trimble, the top scorer in the competition with an average of 17.9 points. The squad also includes Marc Garcia from Manresa, who will return to Nou Congost, where he made his debut in the ACB.
Pedro Martínez explained in the press conference that «Fuenlabrada is a team that has a lot of offensive power, with the highest scorer in the league; but if you focus on defending one player, another can come out; they have had many changes, so have we; they are another different team from the first round, they play judiciously and aggressively; we have to be prepared for a very hard match».