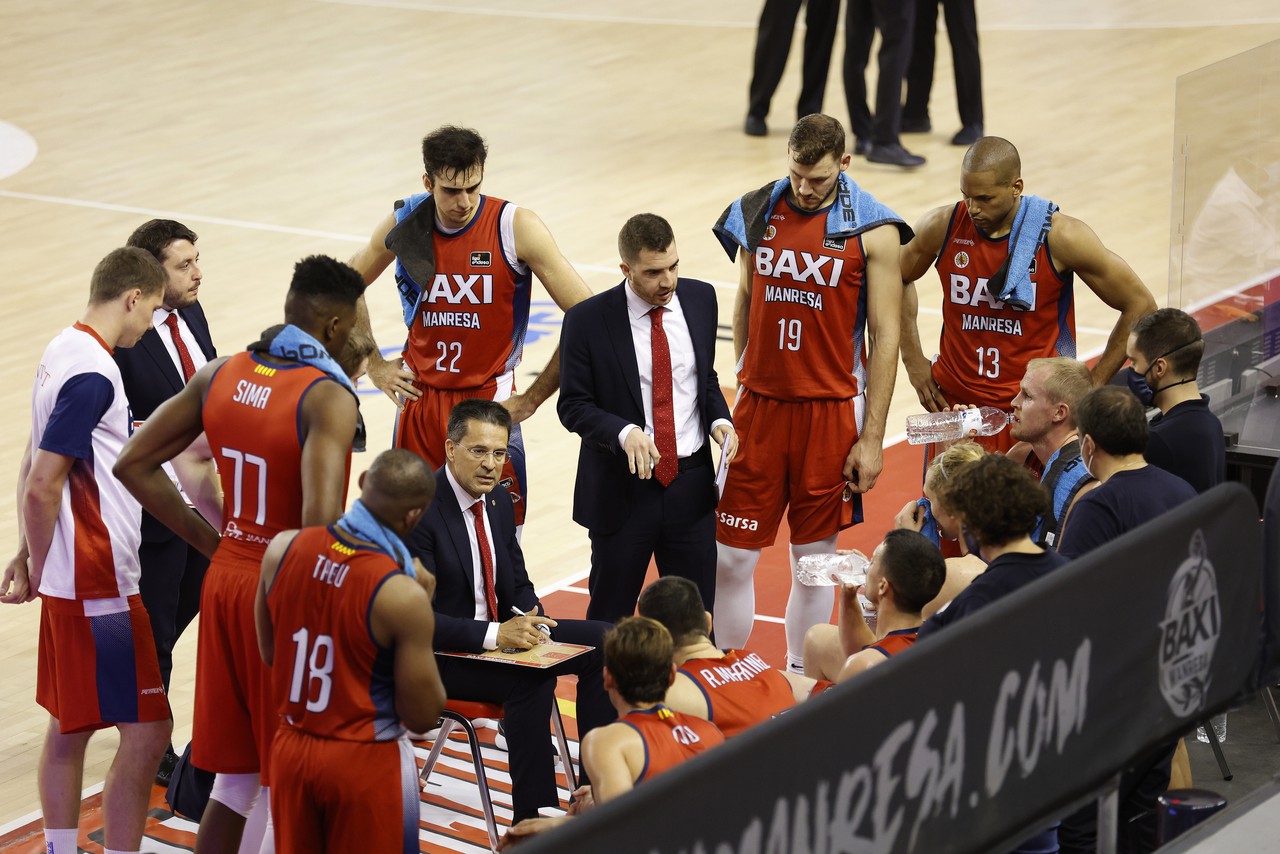 BAXI Manresa will look for their third victory in Fuenlabrada
This Saturday at 18:00 Pedro Martínez's men visit the Madrid court with the only doubt of Jonathan Tabu, with discomfort in his wrist.
Friday 16 of October of 2020 at 16:16
Day 6 of the Endesa League arrives, and BAXI Manresa has to travel to Fuenlabrada. A team who has just joined a new signing, Shevon Thompson. The Bages team, meanwhile, still do not know if they can count on Jonathan Tabu. Peñarroya will also travel with the team.
BAXI Manresa leaves this Friday to Fuenlabrada with the aim of returning with the third victory of the season. This Saturday at 6pm they face a team that has yet to get its first win. Guard Jonathan Tabu travels, though he has wrist discomfort that makes him doubtful. Marc Peñarroya strengthens the team as 13th man.
Urbas Fuenlabrada has made a change in its staff lately. They have signed Shevon Thompson in place of Robert Upshaw. The team led by Paco García is looking for its first victory in the Endesa League. The people of Madrid have had him close on several occasions. The most dangerous man so far on the home team is Melo Trimble, a compulsive scorer who has averaged 21.5 points so far.
Pedro Martínez said in the preview of the match that «it is a very good rival that will make it very difficult for us; have been on the verge of winning at least 3 of the 4 games they have played; they have switched players to look for a reaction, but at this point in the season to think that a team being sunk is nonsense; it is an important match for us and if we have the opportunity to win, take advantage of it, but the Fuenlabrada court is complicated».