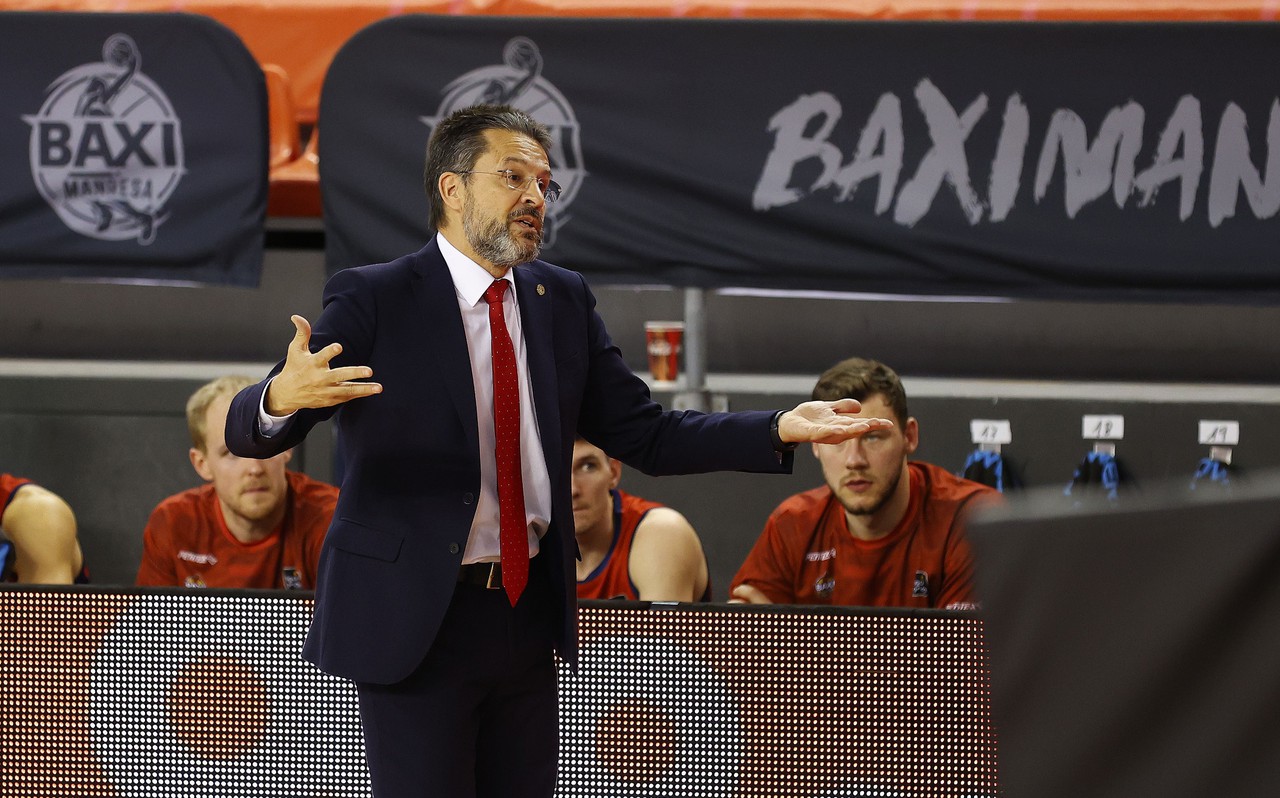 The BAXI Manresa wants to readjust at Acunsa GBC
With no time to stop, the Bages travel this Monday afternoon to San Sebastian to play on Tuesday at 18:30.
Monday 28 of December of 2020 at 15:02
There is no respite or rest in the middle of the Christmas dates. The BAXI Manresa travels to Donosti with the intention of recovering after a strange defeat against Herbalife Gran Canaria, in an atypical match due to the low success and the low pace. The rival is Acunsa GBC, who has already won two games at home and is improving in his game.
The BAXI Manresa will try despite the short adaptation time to be able to increase the contribution of Matt Janning , who with the persistent injuries of Guillem Jou and Makai Mason , will have of necessarily having minutes, as already happened in the last game. The team must readjust to its incorporation and casualties in order to compete against a rival in need of victories.
The Acunsa GBC is leather with 2 games won, and its men include Jaime Echenique , a surprise in his first season at the ACB, followed by Dino Radoncic and the ex- manresà Pere Tomàs . In the same squad there is also William Magarity , who until last season was at BAXI Manresa. Marcelo Nicola is the coach of a team that is currently fighting in the lower zone.
Pedro Martínez stated in the previous post that "a very complicated match given our situation, with difficulties with injured players or with those who are new or have other problems; it will be an even match and it will be decided at the end of the match ».