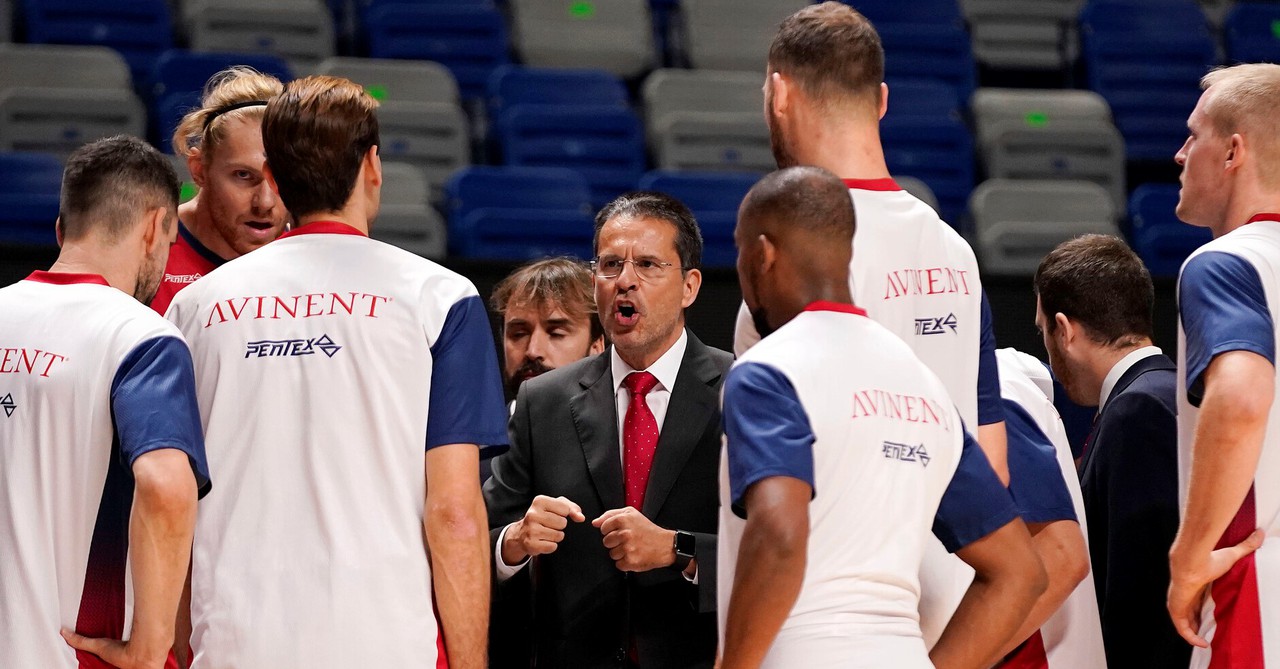 BAXI Manresa wants to mark territory in the Nou Congost
MoraBanc Andorra, rival of the reds this Saturday at 18:00 (#Vamos). The entire squad is available for Pedro Martínez for the match.
Friday 9 of October of 2020 at 16:02
Balanced balance in the first two league games. Positive start to BAXI Manresa, especially away from home, where it has added 2 victories. Visit the Nou Congost a team that won in the last match against UCAM Murcia.
BAXI Manresa wants to win its first match in the Nou Congost. Good start to the season for the Bages team, which on the last day added a prestigious victory against a team called to compete among the best. It is now time to defend the Nou Congost, which, despite being orphaned by the heat it gives the public, must be a difficult track for rivals.
MoraBanc Andorra has achieved a victory in the first 4 days, but this is a misleading fact, as they have fallen in tight finals. The Pyrenees won against UCAM Murcia. Ibon Navarro will not be able to count on the injured Moussa Diagne and the ex-Manresa man Haukur Palsson. Bandja Sy was also unable to play in this week's EuroCup match, but is expected to reappear.
Pedro Martínez spoke in the preview of the match: «Andorra is a team that plays very well, it is very well trained; it has things very clear: with two 'little ones' like Hannah and Senglin being very 'top', and very physical interiors bouncing very well; trying to win is a very important challenge for us ".
The #CongostLIVE is gaining strength
The live connection that BAXI Manresa has been making since an hour before the matches at the Nou Congost was very well received by the audience, with almost 500 unique spectators in the match against Valencia Basket. The # CongostLIVE serves to allow fans to "enter" virtually the New Gorge just as the doors to the pavilion would open. During the connection, carried out by the club's collaborators Toni Montes, Laura Pujol and Pol Deig, the previous statements, summaries of the teams, and previous statistics are reviewed, in addition to talking to one of the journalists who is in the pavilion to follow. the match.