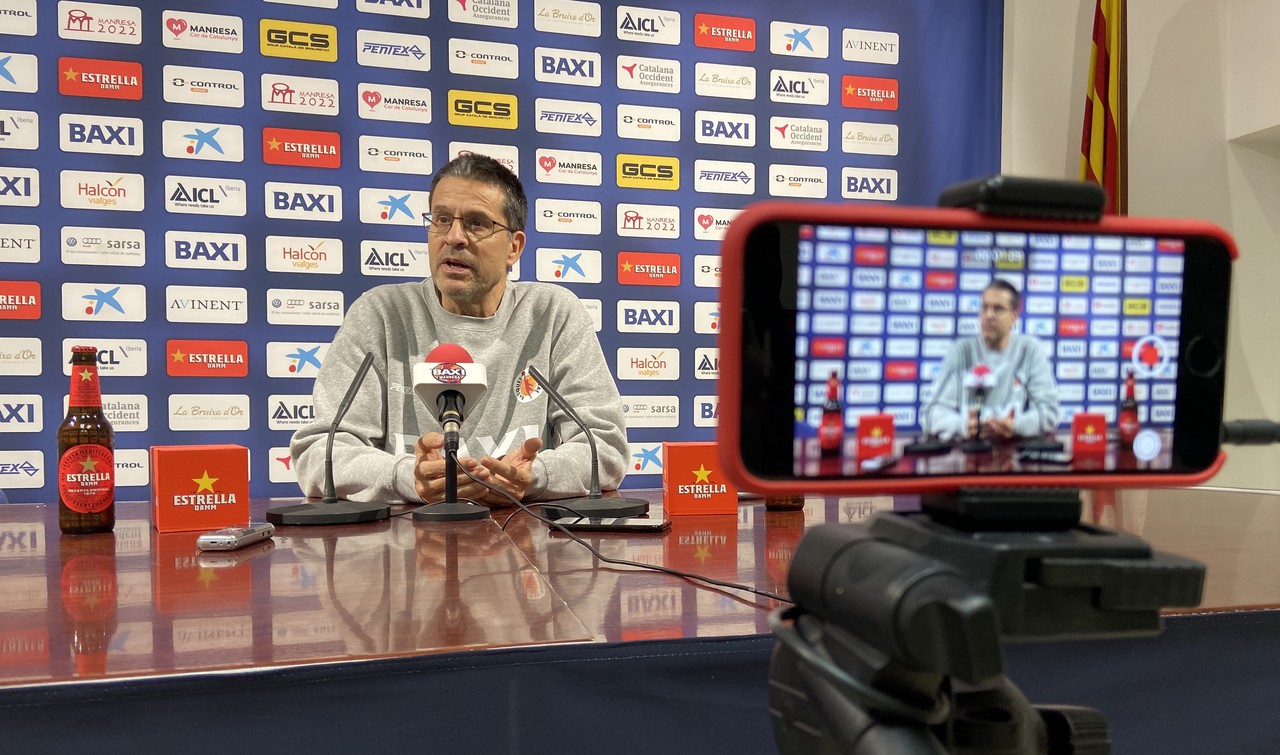 A high level pre-Christmas challenge for the BAXI Manresa
On Sunday at 12:30, in the Congost, the team of Pedro Martínez receives that ones of Jaume Ponsarnau. Ferrari and Sakho are still unavailable, while Pere Tomas may reappear.
Saturday 21 of December of 2019 at 14:10
This Sunday, there are plenty of reasons to go to see the BAXI Manresa - Valencia Basket. 14th day of the Endesa League in the New Congost, with the losses of Sakho and Ferrari by the locals, and Guillem Vives by the visitors. It will be the solidarity match with the TV3 Marathon, and the BAXI Manresa captain, Pere Tomàs, may reappear.
The BAXI Manresa faces the 14th day after a great victory on the Penya track, but with a subsequent European defeat in Lithuania. The team's tendency is clearly positive and growing, and this is a good time to prove it this Sunday, against a great rival. Ferrari and Sakho are still recovering from their injuries, whilst Pere Tomás has started training with the team although he has not completed a full training session and may look short again.
For its part, the Valencia Basket , directed by Jaume Ponsarnau , will not have the Catalan base Guillem Vives . The Oranges started with doubts in the league, but they also have a clear upward trend that has led them to win great games in both the Endesa and Euroleague League.
This Sunday's game at 12:30 in the New Congost will be a solidarity match with the TV3 Marathon. Attendees will be able to win many prizes through a draw.
Pedro Martínez said in the pre-match press conference that "we will suffer, defensively it is a difficult game for us, because they have players with great ability, and with 2 by 2 bases, both with their 'fours 'as with the' five '; we know we will encounter difficulty and try to give the best possible answer. "