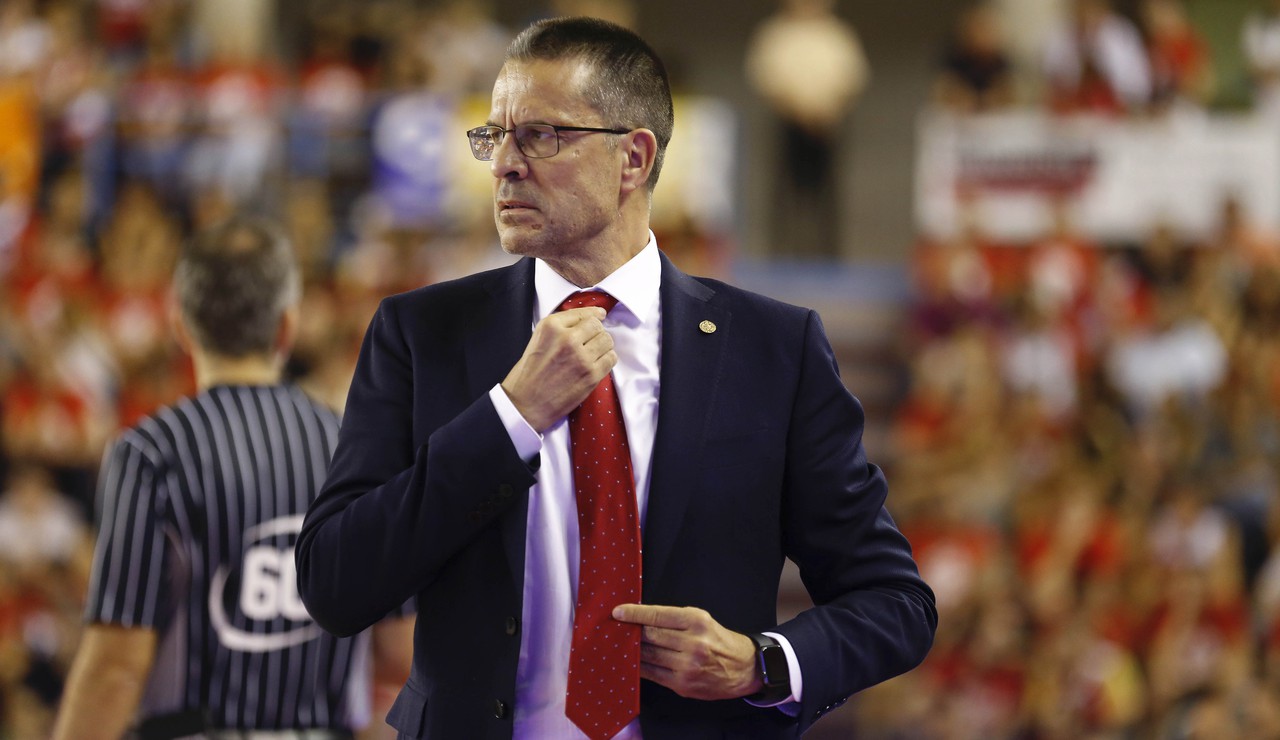 BAXI Manresa hosts Gran Canaria aiming to compete for the 2nd win
Despite the casualties of Ferrari, Toolson, Sima, and Guillem Jou's doubt, with a tear, the team wants to fight for the second victory in the Nou Congost.
Saturday 5 of October of 2019 at 13:21
BAXI Manresa receives this Sunday at 12:30 Herbalife Gran Canaria, which wants to get to New Congosto his first victory of the season. The Bages will not be able to count on Toolson , still putting themselves in shape after the injury, nor with the injured Ferrari and Sima . Guillem Jou is doubtful after yesterday doing an ankle to his ankle.
The New Congost lives on Sunday at noon the second game of the season, and despite the team's losses, Pedro Martínez and his men want to compete and fight for a victory that would be very important, taking in count the losses of the template. Despite the difficulties, the team is well-minded and a great desire to play in front of their fans.
By the Canaries, all staff available to the Greek technician Fotis Katsikaris . The Claretian team has made a renewal this summer, with the arrival of quality men such as Okoye , Bourousis , Burjanadze or Costello , and others experienced like Javi Beirán or John Shurna. A dreadful template that will try to place the team among the best, where he was accustomed during the last few years.
On the previous game tomorrow, Pedro Martínez said that "2 players continue last season, Gran Canaria has changed a lot; There are still many unknowns about how your game can be, and right now we have little information about how your game can be; for me it is anecdotal that they bring 0 victories; I hope you have a good match, have experienced players and a lot of quality; We have physical problems that condition the week, but we have good spirits to do things as best as possible ".