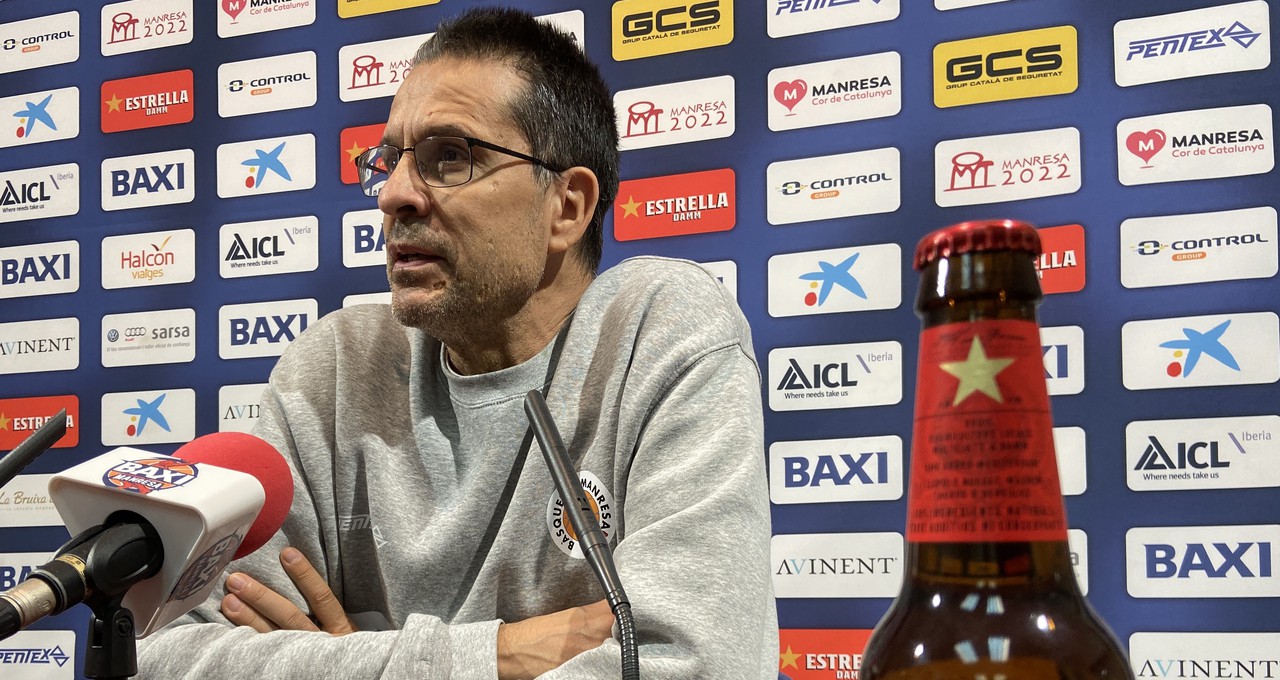 BAXI Manresa, facing a big challenge to keep growing
The rival of this Sunday, Real Madrid, does not need presentation. The team begins a 5-day trip with Ferrari as the main innovation in the expedition.
Friday 25 of October of 2019 at 13:23
BAXI Manresa disputes Sunday in Madrid a duel that initially is unequal. Real Madrid has one of the best templates on the continent, but the Bages team wants to fight throughout the game and have the feeling of leaving the job well done.
A mini-tour begins this Saturday, as it was called Pedro Martínez , 5 days with a match in Madrid and in Strasbourg. The manresana expedition will have Frankie Ferrari , although it is very difficult to play at the Palace, it will be in group dynamics. It will also be low for this game Jordan Davis , waiting for the bureaucratic problem that affects passports to be resolved.
Real Madrid, who suffered the second loss in the Euroleague this week, is the only unbeaten team in the championship. He has added to his 'roster' Nicolás Laprovittola and the pivot Jordan Mickey , which give depth to an impressive template. The team distributes minutes and roles well in state competition, where Campazzo statistically stands out with 11 points per game, the same as Carroll .
Martinez remarked at the press conference that "we are in a time of difficulties to make our" roster "so that several players can enter like Ferrari, or Davis and Mitrovic that for several reasons lose a competition» .