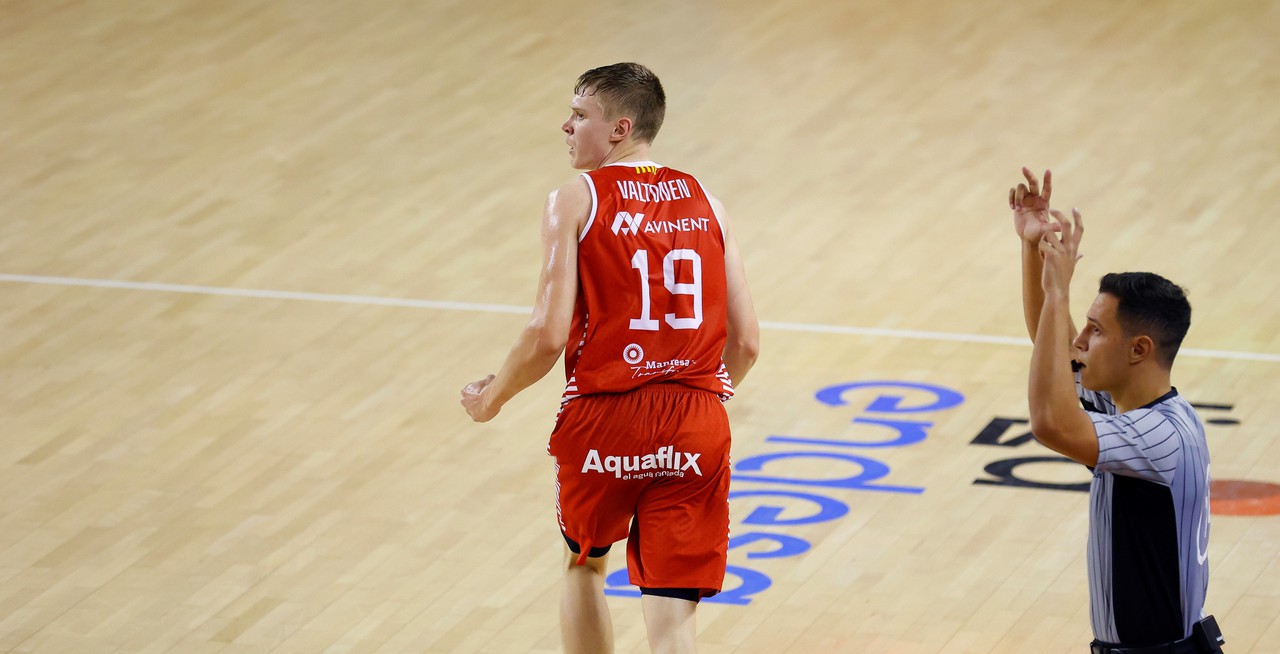 Elias Valtonen goes on loan to the German BBL League
The Finn will finish this season away from the New Gorge.
Monday 5 of December of 2022 at 11:22
Elias Valtonen will finish the season on loan at a team in the German First Division. The Finnish winger is looking to regain prominence in another team.
Valtonen was BAXI Manresa's first signing for the 2021-22 season. His arrival was announced on May 28, 2021. Last season he played 51 games between Lliga Endesa and Champions League. This season he played 8 games with an average of 13 minutes, 3 points and 1.5 rebounds.