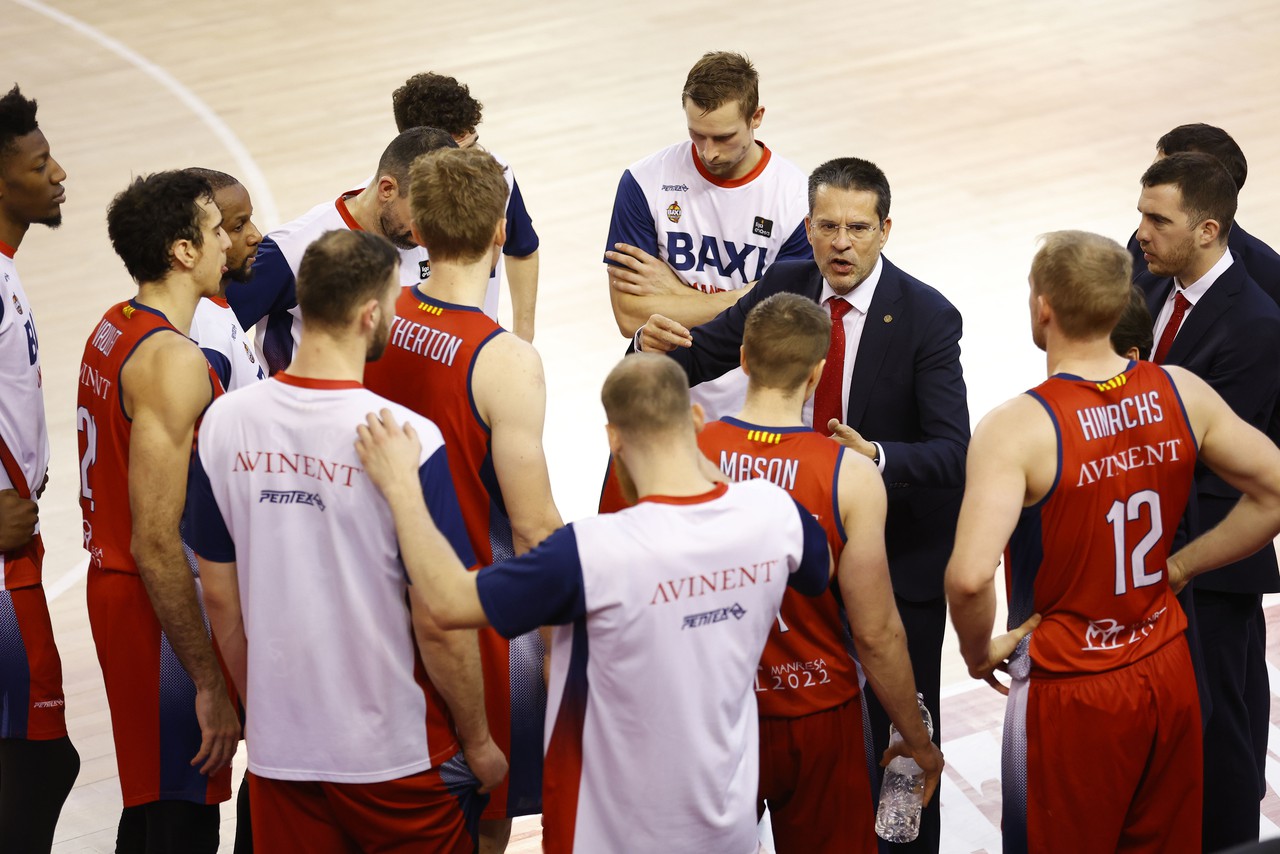 BAXI Manresa resumes the competition receiving UCAM Murcia
Manresa still have casualties but are recovering some cash to rejoin the competition 3 weeks after the last game. The match against UCAM Murcia is on Saturday at 18:00.
Friday 26 of February of 2021 at 17:17
Basketball is finally back in the Nou Congost. After 21 days without competition, the Endesa League reactivates the team, which has incorporated Ferrari and renewed Janning until the end of the season. The rival, a UCAM Murcia that competes to catch BAXI Manresa in the standings.
BAXI Manresa will have to rule out 2 players from those available for this Saturday's match against UCAM Murcia. Recovered Matt Janning and Eulis Báez, Pedro Martínez has the whole team except Dani Pérez and Guillem Jou, still recovering from their respective injuries.
For its part, UCAM Murcia arrives with new additions: James Webb and Isaiah Taylor have recently joined, and join a team that has lost due to injury Conner Frankamp, its benchmark scorer, but who keeps dangerous players like the well-known Jordan Davis, or veteran interiors Lima, Radovic and Cate.
Pedro Martínez said in the pre-match press conference that «we have the already confirmed injuries of Dani Pérez and Guillem Jou, there are some players who have had problems but are about to play; these three weeks have become very long for us; we had injuries, we tried to make a friendly that we finally couldn't play; our performance tomorrow is unknown».