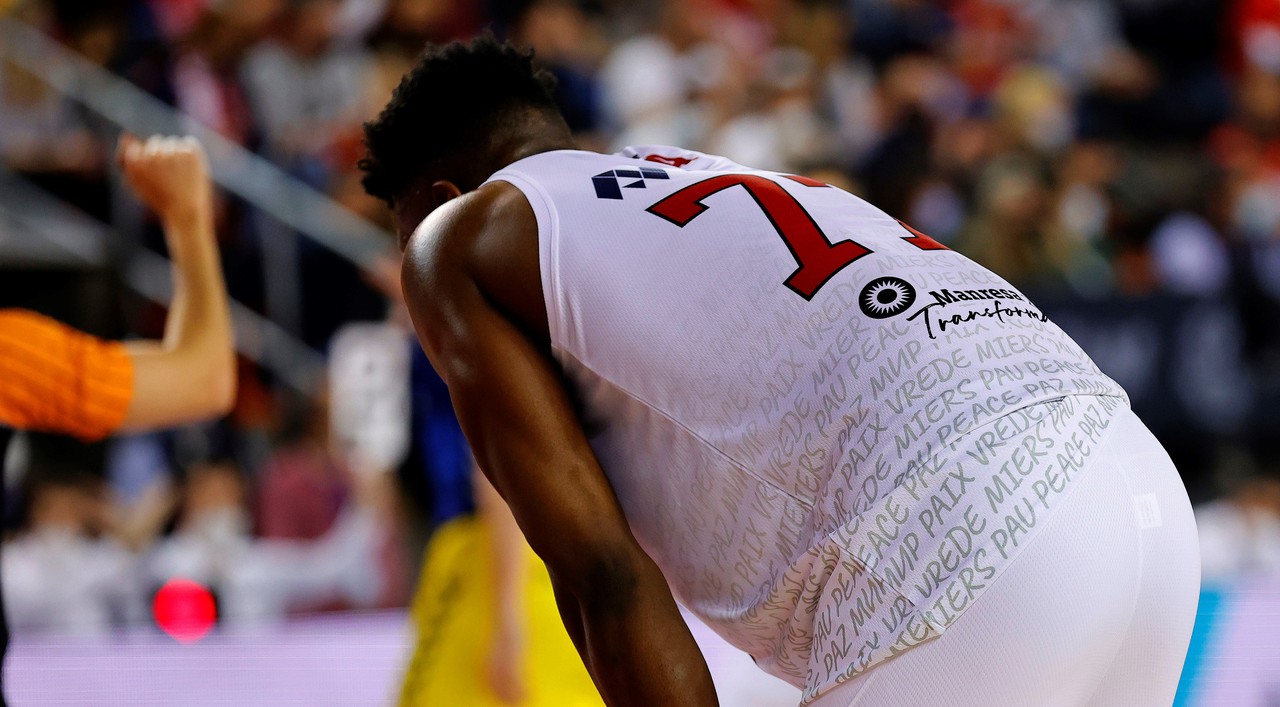 Winners of the solidarity raffle "Peace T-shirts" to help Ukraine
All the funds raised in the raffle will go to the NGOs Fundació Convent de Santa Clara and Creu Roja to help the people affected by the conflict in Eastern Europe.
Monday 4 of April of 2022 at 12:33
These are the lucky numbers of the charity draw for the shirts of the 13 players, which took place on Monday 4 April in front of a notary. Winners can pick up their jerseys at Nou Congost shop.
Winners of "PEACE T-SHIRTS"

Jersey #1 Sylvain Francisco number 68
Jersey #5 Guillem Jou number 38
Jersey #6 Dani Garcia number 26
Jersey #11 Chima Moneke number 82
Jersey #12 Marcis Steinbergs number 10
Jersey #17 Rafa Martínez number 53
Jersey #19 Elias Valtonen number 50
Jersey #21 Ismael Bako number 35
Jersey #22 Juampi Vaulet number 32
Jersey #32 Joe Thomasson number 28
Jerset #33 Luke Maye number 37
Jersey #55 Dani Pérez number 1
Jersey #77 Yankuba Sima number 14