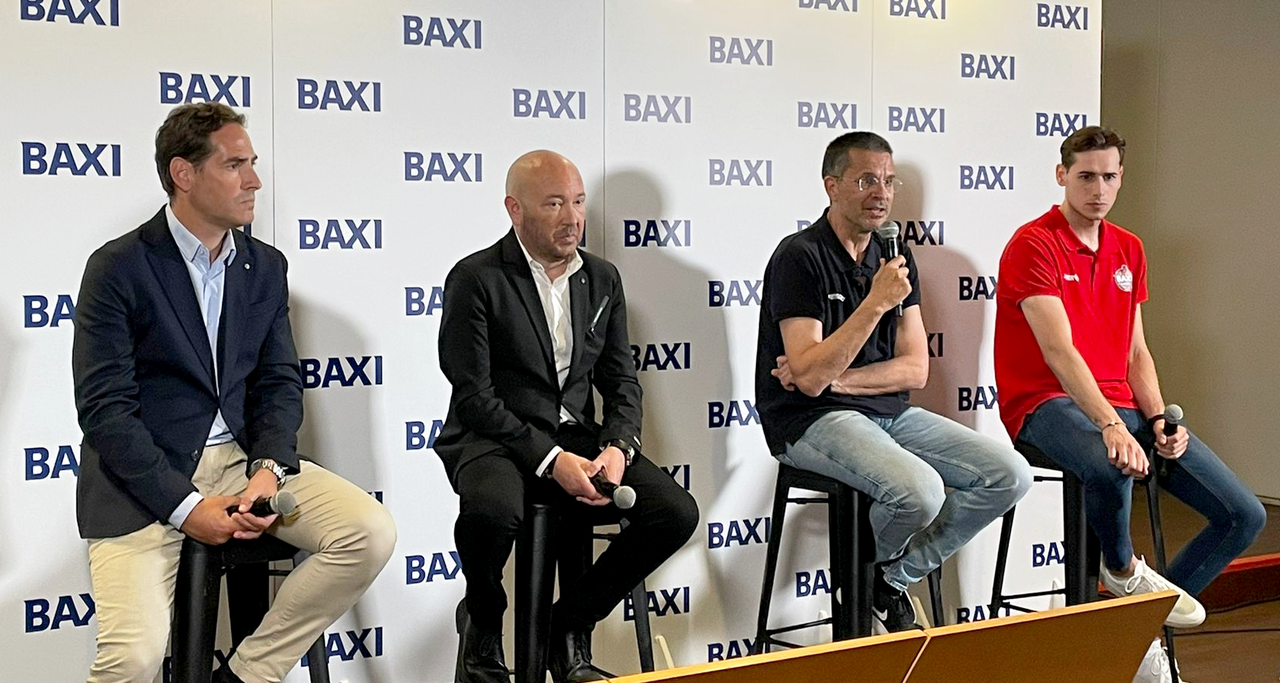 BAXI Manresa faces an historic moment
Club and BAXI, main sponsor, organise a meeting with journalists at the Museu d'Història de Catalunya with the appearance of the protagonists.
Tuesday 3 of May of 2022 at 19:07
This Tuesday BAXI Manresa held the first of the public events of a special week, in which it will compete in Bilbao for an European title. On Friday the team has the Final Four semifinals of the Basketball Champions League, and the President of the club, Josep Sáez, Jaume Alcover , Marketing Director of BAXI, together with Pedro Martínez, coach of the team and Guillem Jou, captain of BAXI Manresa, have appeared at a press conference.
The event took place at the Museu d'Història de Catalunya, in the Port Vell of Barcelona, and was attended by the vast majority of the Catalan specialised press. It was a simple press conference, where the protagonists were able to focus on next Friday's match. The importance of a historic moment for the club was also emphasised, with the dispute of a final phase for a European title that will involve a massive trip of Manresa fans to Bilbao this coming weekend.
The speeches were opened by the President of BAXI Manresa, Josep Sáez, who highlighted the moment by saying that «it is a special week for the club because for the first time in its history it has qualified to play in a European finals». For his part, the head of Marketing at BAXI, Jaume Alcover, explained that «we are very proud of all the work we have done together with the club over the last four years».
On a purely sporting level, the captain Guillem Jou, who has been injured for a long time, said that «we are facing this historic moment with enthusiasm and with the ambition to do things well so that we can be in the hypothetical final on Sunday». While coach Pedro Martínez closed his speech by pointing out that «Dani García and Guillem Jou are certain absentees; Sylvain Francisco has started to train with the team and will arrive, but not at 100%; Dani Pérez's recovery is a little slower, but he will arrive, although we will have to be more cautious».