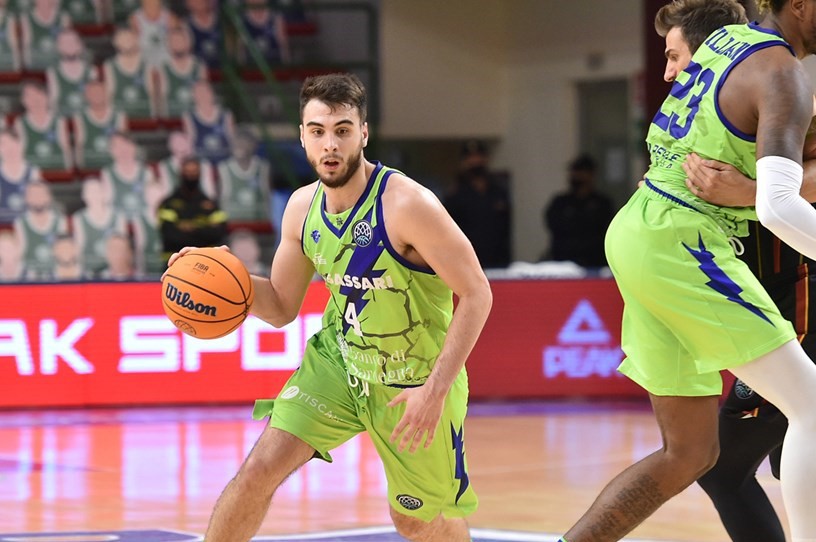 Vasilije Pušica, director and scorer guard, arrives at BAXI Manresa
The 25-year-old, 1.96-tall Serbian with scoring and directing ability. He comes from the Italian Dinamo Sassari, where he played in the league and the Champions League, and signs for one season at the Bages club.
Wednesday 21 of July of 2021 at 18:06
BAXI Manresa will incorporate this summer a partner for Dani Pérez in the direction of the game. This is Vasilije Pušica, a Serbian point guard trained in Partizan and the United States, and with professional experience in Italian basketball. He signs a one-season contract.
Vasilje Pušica (born in Belgrade on September 12, 1995) comes to BAXI Manresa wanting to do a good job after his time at Dinamo Sassari, with whom he already knows what it is to play the Champions League. Pušica played in the lower categories of Partizan Belgrade, and trained at American universities. After doing a good campaign in Pesaro Basket, he played for Dinamo Sassari, where he played 7 games with averages of 9.6 points, 2.6 rebounds and 2.4 assists per game.
He is a tall point guard, with vision of the game and scoring ability. He has good anticipation and good shooting from medium and long distance. He signs a contract with BAXI Manresa for one season.
Trajectory of Vasilije Pušica
Until 2013 - Lower categories of Partizan
2013-2014 - Sunrise Christian Academy (high school)
2014-2016 - San Diego Toreros (NCAA)
2017-2019 - Northeastern Huskies (NCAA)
2019 - Partizan (Serbia)
2019-2020 - VL Pesaro (Serie A, Italy)
2020-2021 - Dinamo Sassari (Serie A, Italy)